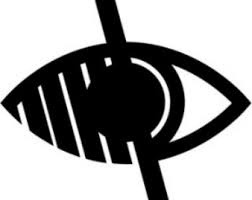 Curriculum Information
All things are possible…
Lessons buzz with enthusiasm throughout the day – Ofsted 2012
The curriculum at Benedict Biscop CE Academy is based on Christian values, taught both explicitly and implicitly throughout the day and made real in our everyday lives.
Children study their own rich cultural heritage and develop an understanding of how this culture is enriched by the multi-cultural British society of today, based on British values of democracy, the rule of law, individual liberty and mutual respect and tolerance of those with different faiths and beliefs.
At Benedict Biscop CE Academy, there is a strong emphasis on learning through experience in and beyond the classroom. There is a high expectation that children work collaboratively, learning from each other and through trial and error, debate and reflection. The curriculum enables children to develop skills and gain knowledge which they then transfer to new situations, continually "learning".
The curriculum is broad, balanced, relevant, and responsive to need for all its pupils, providing progression and continuity building upon cross-phase links. Above all it is an opportunity for all children to succeed through opportunities for support and challenge.

"In Benedict Biscop CE Academy the curriculum is outstanding and exciting and is adapted extremely well to pupils interests." (Ofsted 2012)
The process of evaluation and assessment is continuous and is inseparable from the teaching and learning process. It provides the next steps for learning for your child and ensures that they make progress. We believe in assessment for learning and this influences what children are taught and their planned next steps.
The Academy broadly follows the National Curriculum, laid down by Parliament in the New National Curriculum 2014. It is made up of ten subjects which we aim to teach through a theme and through cross-curricular links where possible. The core subjects are: English, Mathematics and Science. The foundation subjects are: Computing, History, Geography, Design, Art, Music and Physical Education. In addition, the Academy provides Religious Education and a daily act of collective worship which is central to the life of the school. Our Personal Development (Personal, Social, Health, Citizenship Education) curriculum is outstanding and children develop as responsible citizens. Mental Health and Well Being are given high priority with children taught to relax, regulate their own thinking and practice mindfulness.
The curriculum at Benedict Biscop CE Academy is organised throughout the school around areas of learning linked to the Early Years Foundation Stage plus Religious Education.
The Arts [Art, Dance, Drama, Music,]
English/Communication and Language
Mathematics/ Mathematical Development
STEM [Science, Technology/Computing, Engineering, Mathematics]
Humanities/Knowledge and Understanding [Geography and History]
Personal Development
Physical Development [PE]
Personal Development
This is is a very important part of the curriculum. We believe that it underpins all elements of school and therefore takes high priority in what we do and how children learn at school. In keeping with statutory Sex and Relationships Curriculum guidance, we encourage children to lead healthy lives, by educating them on healthy eating, exercise, mindfulness, decision-making, responsible citizenship and relationships with family and friends. We have developed a curriculum that fulfils and goes beyond statutory Sex and Relationship curriculum guidance, whilst building further links with our wider curriculum areas and where SMSC is embedded.
The purpose of this curriculum area is to help our children grow to be independent, thoughtful and caring citizens, who take risks within boundaries and learn to keep safe (including digital Literacy). We are a UNICEF Rights Respecting Award school and our rights are interwoven throughout school life.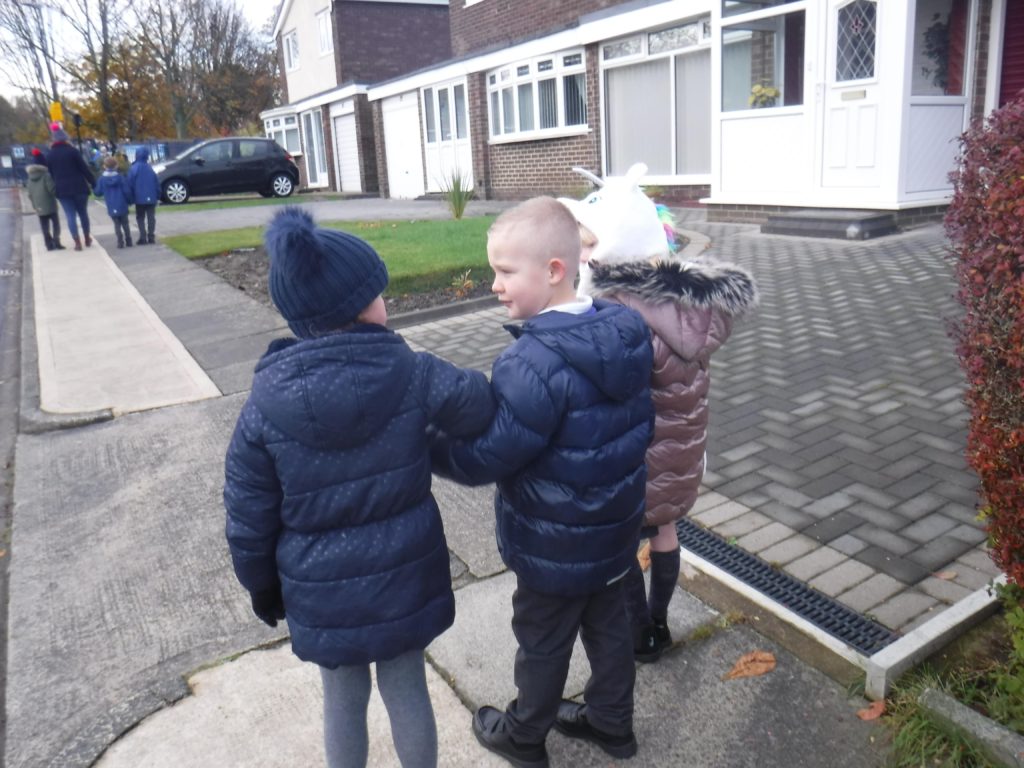 As part of our curriculum, some particular areas we are really proud to have are:
Room2Talk – is an area in school where children feel safe, share their worries and their concerns within a safe environment before situations escalate.
We are a rights respecting school and children have a right to be heard. As part of this, we have developed a system in school called Room to Talk. This is a safe place for children to talk to a trusted adult about any difficulties they may be experiencing. Children will often create their own solutions. The adult's role in this is to facilitate rather than to find an answer.
Please note that this is NOT a counselling service but an opportunity for children to have access to designated support if they feel it is needed.
Kidsafe – Benedict Biscop provide the KidSafe UK Safeguarding programme. This is a specialised child protection / safeguarding programme from Early Years Foundation Stage through to Year 6. The aim is to protect, educate and empower children. With the help of our puppet, KS, the lessons help children take an active role in protecting themselves from all forms of abuse. It is a proactive, not reactive programme which empowers children to speak out to a trusted grown up about abuse, to help minimise the short and long term damage and harm associated with abuse. The programme helps pupils articulate their worries and concerns and provides a consistent age appropriate language shared by both children and staff, which is built on year by year across school.

Rights respecting themes – Every year group has a theme based on one of the Unicef Rights of a Child. This not only helps understand the rights they have further, but helps them gain a wider understanding of the impact and changes Nationally and Globally that these rights provide. It allows children to reflect on their life as citizens and identify positive changes they wish to make.

Communication & Language
English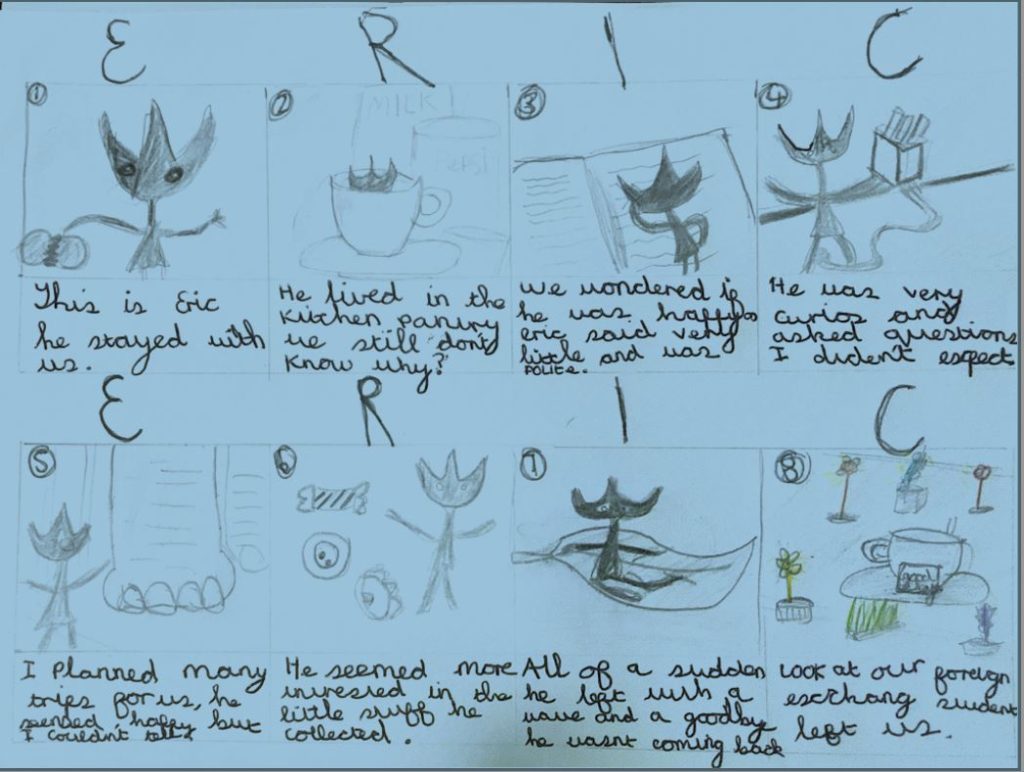 English is the basic language of communication in this country and much of the Western world and its mastering is prequisite for educational progress and a vital way of communicating in life. In studying English, children develop skills in listening, speaking, reading and writing. It enables them to express themselves creatively and imaginatively and to communicate with others effectively. Children learn to become enthusiastic and critical readers of stories, poetry and drama as well as non-fiction and media texts. The Academy's language programme encourages children to read for meaning and enjoyment and emphasises the need to develop skills for reading both for pleasure and information.
"Pupils of all abilities have excellent communication skills because they are encouraged to talk as a way of developing their thinking and deepening their learning" (Ofsted 2012)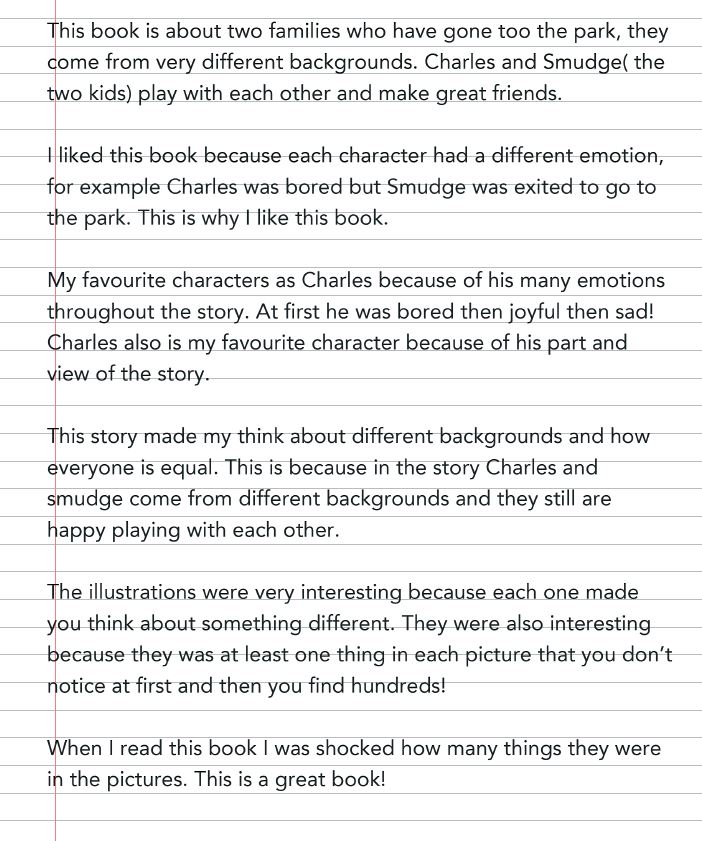 Children are encouraged to write as individuals, to appreciate different styles of prose and poetry, and to produce for themselves factual, descriptive and creative pieces of work.
Our English curriculum is unique in the sense that we encourage basic skills to be taught, but then they are applied across the whole curriculum. Lessons build connections and provide real purpose to learning. This had led to exceptionally high standards in Reading, Writing and GPS whilst ensuring that high standards are mirrored across other curriculum areas.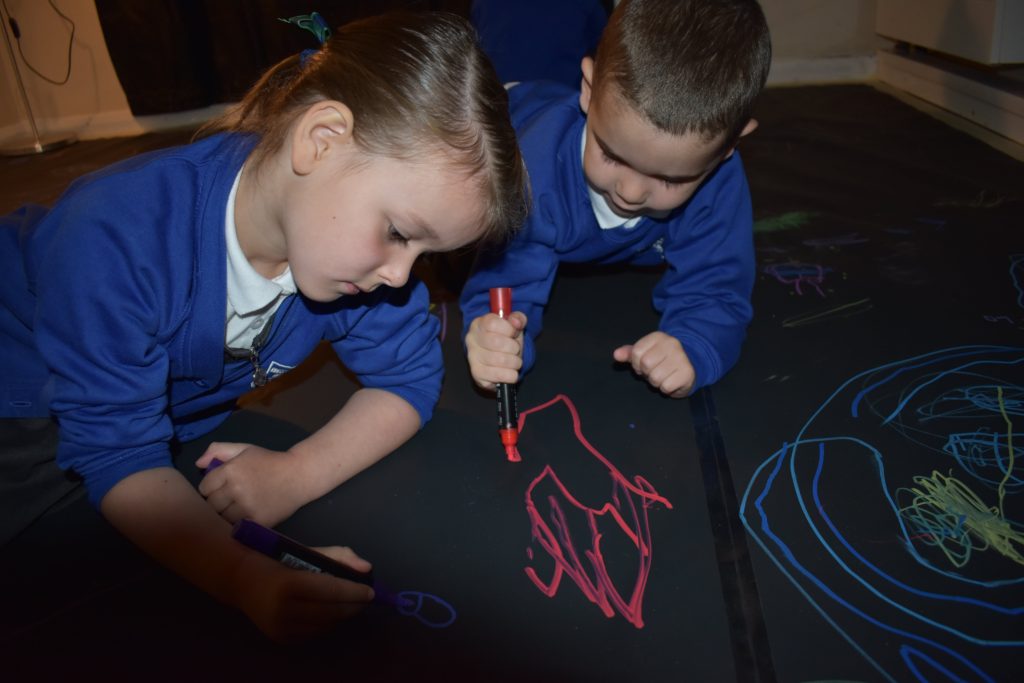 Languages
The school offers Spanish to pupils in KS2. Facilitated by a specialist language teacher. To aid transition from Primary to Secondary Education, from September 2016 we are offering pupils in KS2 the opportunity to learn Spanish. Spanish is currently taught by our main feeder Secondary School Venerable Bede Academy. In recent years the school has established partnerships with other countries, including Spain, enabling pupils to communicate with other schools across Europe and in China. By doing this, we aim to provide pupils with the opportunities to experience the culture and practice languages so that they can develop their understanding of countries beyond the UK.
Mathematics
Mathematics teaches us how to make sense of the world around us. Our aim is to ensure that each child gains a sound understanding of mathematical ideas and a proficiency, appropriate to the individual stage of development.
Our mastery scheme promotes a practical, investigative approach through substantial work on number, shape, money and measurements of length, time, weight and capacity.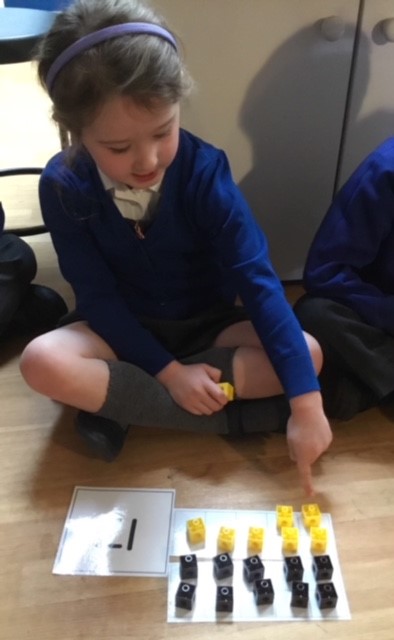 Following careful research, the school introduced INSPIRE mathematics (based on Singapore Maths) which focuses on a specific way to teach problem solving. The pupils are introduced to mathematical concepts through a concrete, pictorial and abstract approach, which deepens learning encouraging mastery.

Lessons follow a clear design structure where pupils are provided with opportunities to explore Maths and build on their existing understanding. Reasoning is encouraged through structured collaborated learning, so pupils learn from their peers as well as their teachers.


Religious Education
Benedict Biscop is a Church of England Academy. Religious Education and daily worship, are conducted in accordance with the beliefs and practices of the Church of England. Parents are invited to weekly community worship, led by children and the Reverend Tolhurst. Opportunities are provided for parents to join us to celebrate Harvest, Christmas and Easter. During the pandemic – school have utlised its virtual platforms to be able to continue to provide our community with the opportunity to worship together.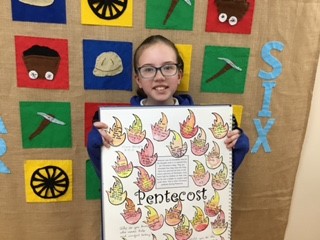 Our curriculum is an amalgamation of both the Diocesan curriculum and the Understanding Christianity scheme of work, this has been interwoven with key elements of the Christian Aid Global Neighbours scheme, to introduce our children to wider issues within the world and guide them to develop their sense of "global belonging" and see the beautiful links that bring humankind together. To develop understanding of our changing society and to reflect our City's diverse culture, developing an understanding and tolerance of other faiths, we also study other religions Judaism, Hinduism and Islam.
Three main areas of study of our RE curriculum:
Learning about Religion – This is concerned with pupils gaining a knowledge and understanding of a range of religious beliefs and practices from around the world, including similarities and differences within religions.
Learning from Religion – This is concerned with pupils being able to reflect on what they have learnt about religions and to apply what they have learned to their own development in terms of their own beliefs and values.
Learning from Experience – This is concerned with helping pupils raise ultimate questions and reflect on experiences, particularly those feelings of awe, wonder and mystery, the kind which encourage pupils to ask questions about the meaning and purpose of life.
Parents are reminded of their right to withdraw their child from the corporate act of worship and religious education lessons.
History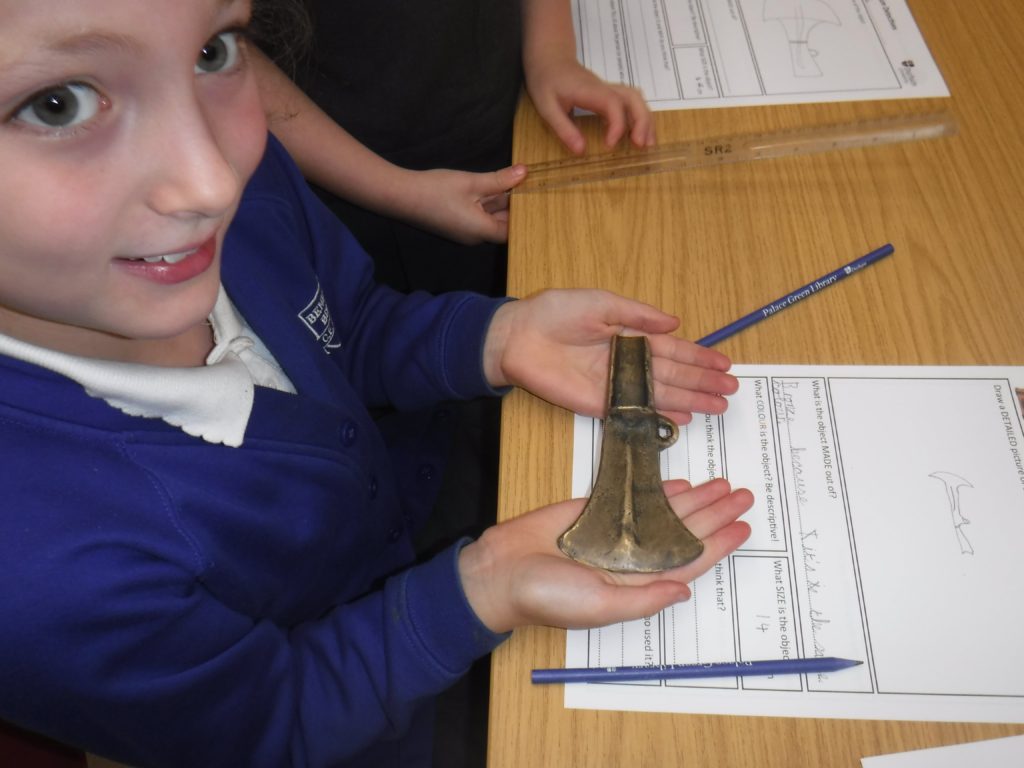 History stimulates the children's interest and understanding about the life of people who lived in the past. We also want the children to understand and appreciate how the past has influenced their own lives and modern day living. In our school, history makes a significant contribution to citizenship by teaching about how Britain developed as a democratic society.
We teach children a sense of chronology, and through this they develop a sense of identity and a cultural understanding based on their historical heritage. Thus they learn to value their own and other people's cultures in modern multicultural Britain and, by considering how people lived in the past, they are better able to make their own life choices today.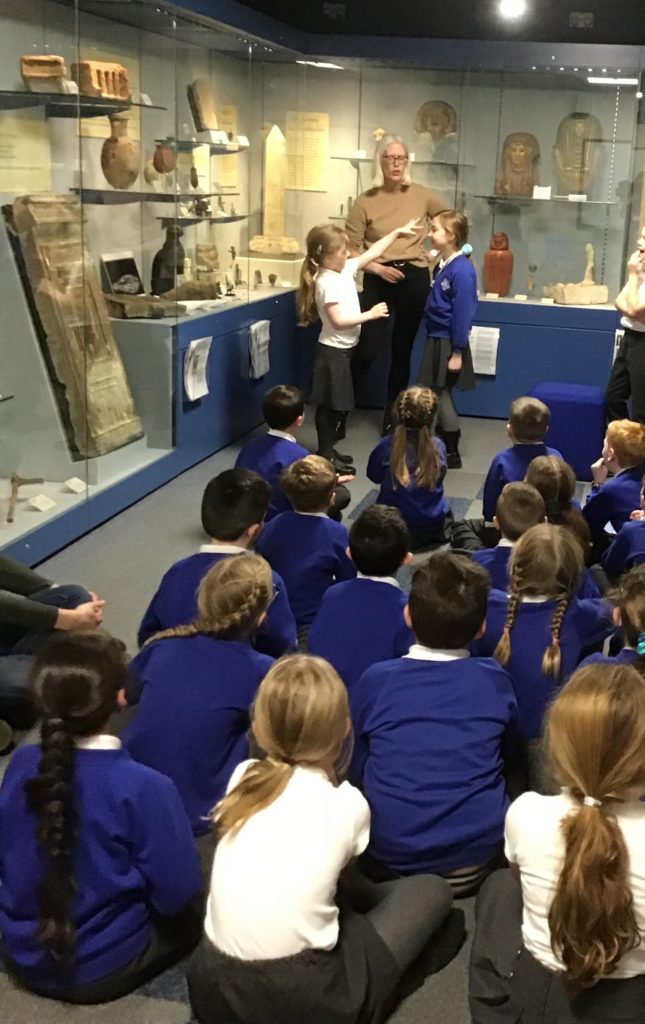 Our curriculum themes are predominately History, based on our pupils love and interest in History. It's context provides awe and wonder for learning and helps establish links across curriculum areas. In Key Stage 2, we arranged our historical themes in chronological order to help children develop a sense of chronology and to understand how events in the past may have influenced future events.
Where possible, we link history back to the children's local and National context, so they begin to understand how events and circumstances have changed how and why they live the way they do today.
Geography
Geography teaches an understanding of places and environments. Through their work in geography, children learn about their local area and compare their life in this area with that in other regions in the United Kingdom and indeed, the rest of the world.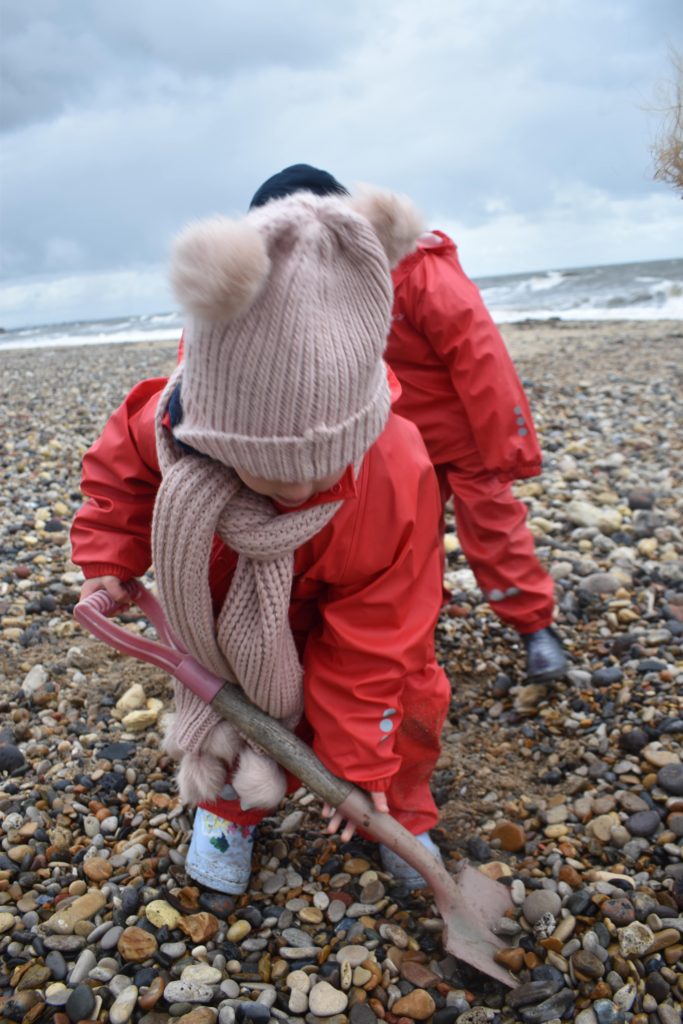 They learn how to draw and interpret maps and they develop the skills of research, investigation, analysis and problem solving. Through their growing knowledge and understanding of human geography, children gain an appreciation of life in other cultures, contributing to the school's promotion of SMSC.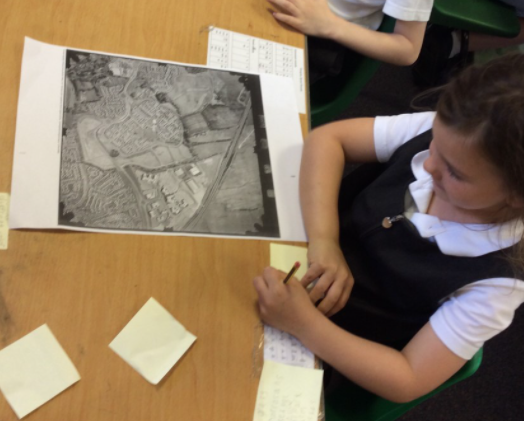 Geography teaching also motivates children to find out about the physical world and enables them to recognise the importance of sustainable development for the future of mankind.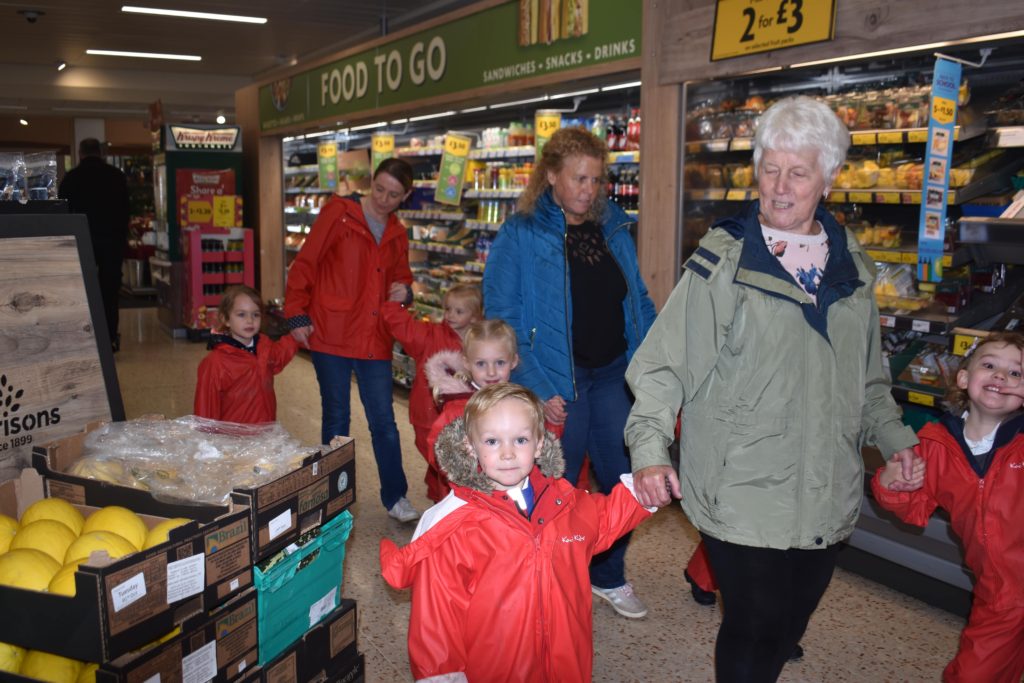 As a school that is located near the coast, our pupils are hugely fortunate to have access to this amazing geographical environment. From an early age, pupils are taken to the local coast and participate in Beach Schools. Enquiry based learning begun in the Foundation Stage is developed into Year 1, where areas of the curriculum are more specifically developed whilst participating in Beach School.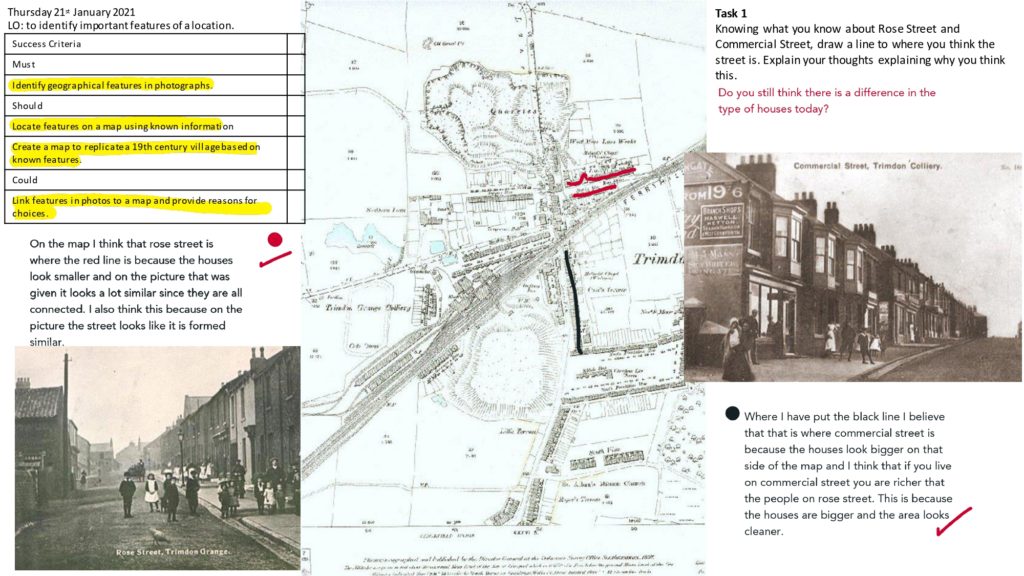 Computing
Our Computing curriculum aims to begin to prepare children to participate in a rapidly changing world in which work and other activities are increasingly transformed by access to a varied and developing technology. In recent years, global communities at all levels have begun to understand the impact that effective technology can provide, particularly during the global pandemic. At Benedict Biscop, we have always valued the use of technology to not only aid, but enhance learning. We have developed a strong infrastructure of technology and our curriculum teaches skills which are both taught and applied across the curriculum in a safe and highly engaging way.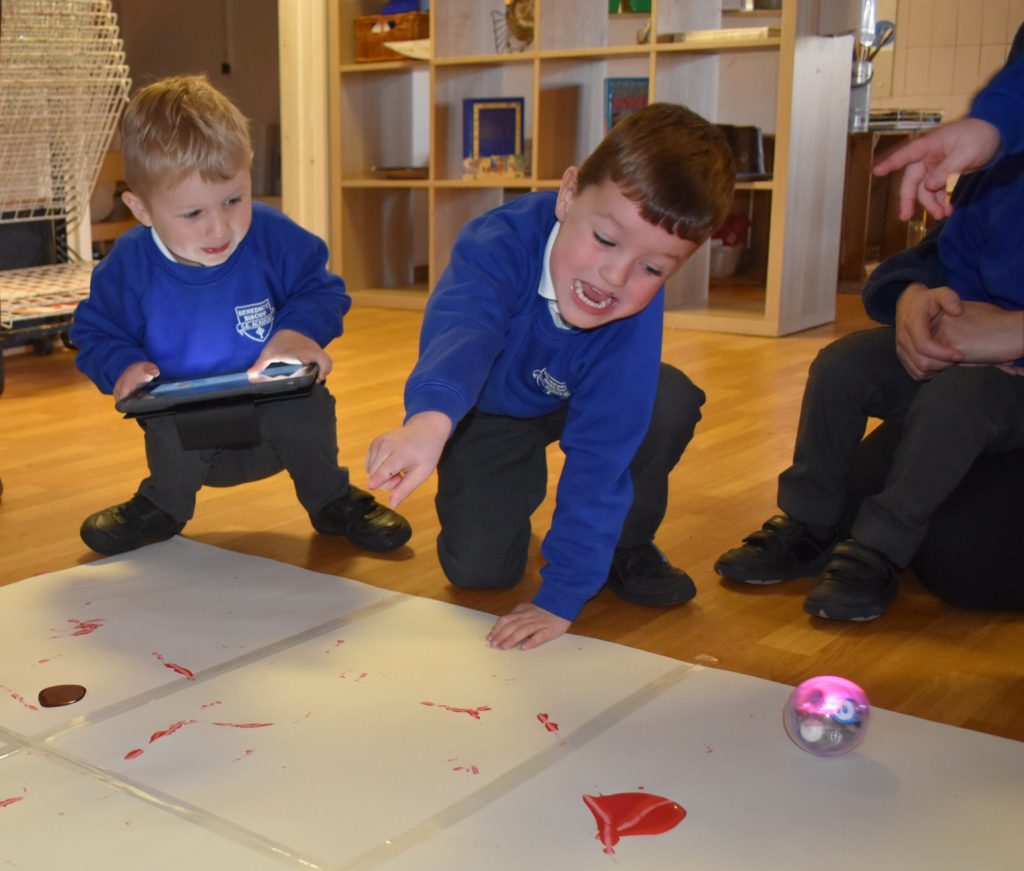 Key skills in Computing are finding, exploring, analysing, interpreting, evaluating, exchanging and presenting information responsibly, creatively and with discrimination, for a range of purposes across the curriculum.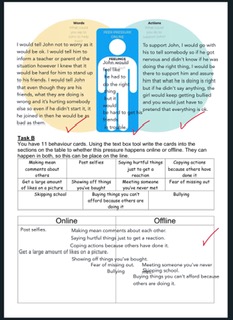 Increased capability in the use of computing across the curriculum promotes initiative and independent learning, with pupils being able to make informed judgements about when and where to use computing to best effect, and to consider its implications for home and work both now and in the future.
Each teaching area has an interactive white board and access to computers and iPads. Children have their own Showbie and MS TEAMS school account to support in the delivery of blended learning and communication when learning remotely. Using these platforms and the internet, children are able to link in other schools (e.g. in China and Italy), provides our children with increased understanding of communities across the world. Our children are taught to access the wider world safely, both in school and at home.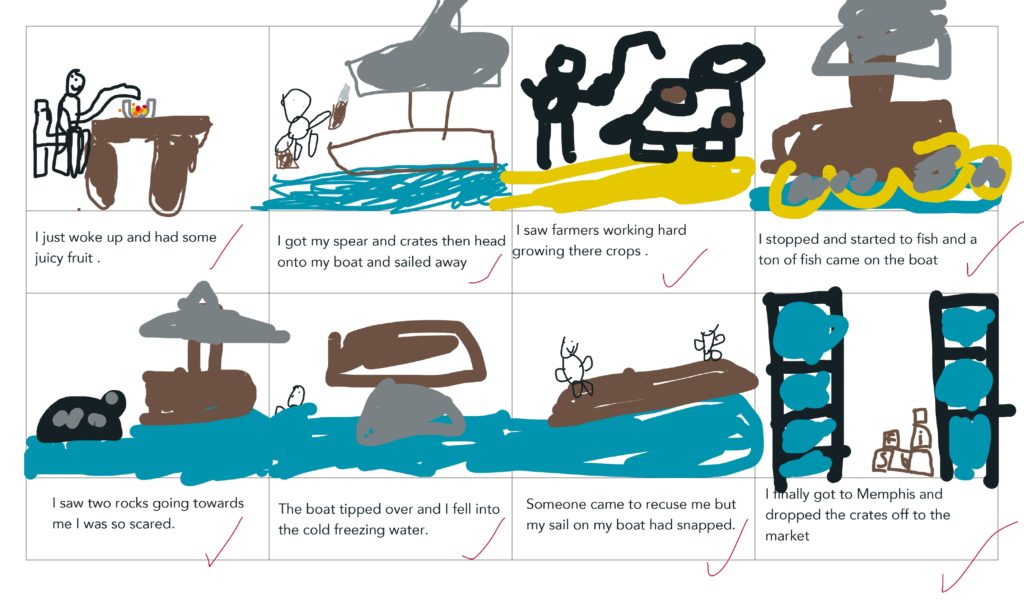 Science
At Benedict Biscop we want all children to have a strong understanding of the world around them whilst acquiring specific skills and knowledge to help them to think scientifically, to gain an understanding of scientific processes and also an understanding of the uses and implications of Science, today and for the future – BECOMING SCIENTISTS.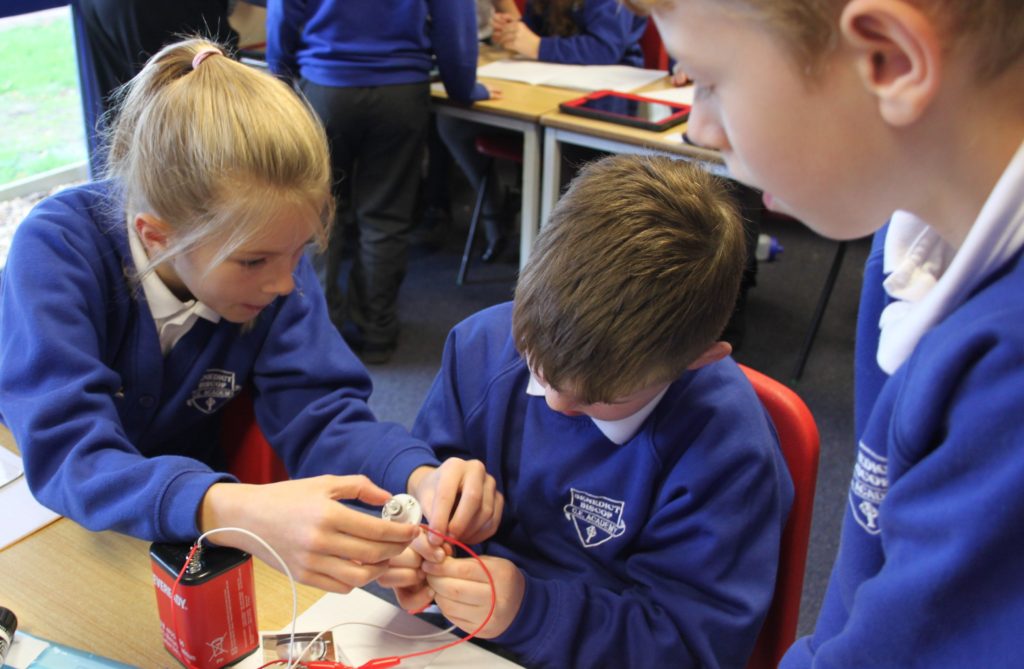 Building on the foundations of enquiry based learning linked to the real world, within the Early Years Foundation Stage, scientific enquiry skills are embedded in each science topic the children study and these topics are revisited and developed throughout their time at school. Topics, such as Plants, are taught in Key Stage One and studied again in further detail throughout Key Stage Two. This model allows children to build upon their prior knowledge and increases their enthusiasm for the topics whilst embedding this procedural knowledge into the long-term memory.
At Benedict Biscop, we encourage practical learning and exploration to help motivate and engage pupils whilst helping them gain a deeper understanding of core knowledge and concepts.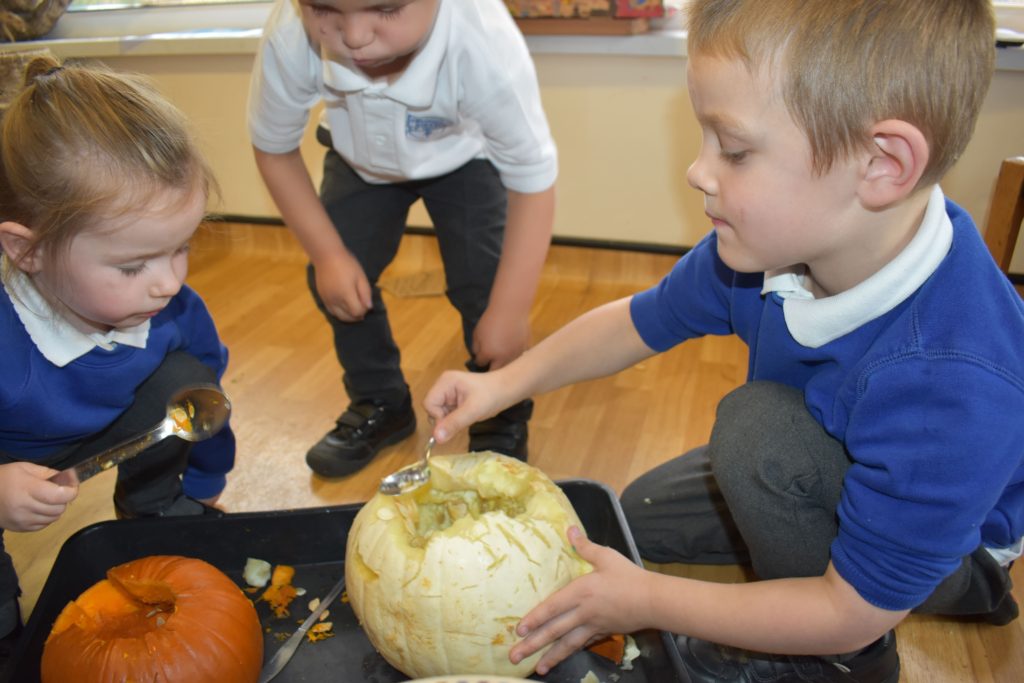 All children are encouraged to develop and use a range of skills including observations, planning and investigations, as well as being encouraged to question the world around them and become independent learners in exploring possible answers for their scientific based questions. Specialist vocabulary for topics is taught and built up, and effective questioning to communicate ideas is encouraged. Concepts taught should be reinforced by focusing on the key features of scientific enquiry, so that pupils learn to use a variety of approaches to answer relevant scientific questions.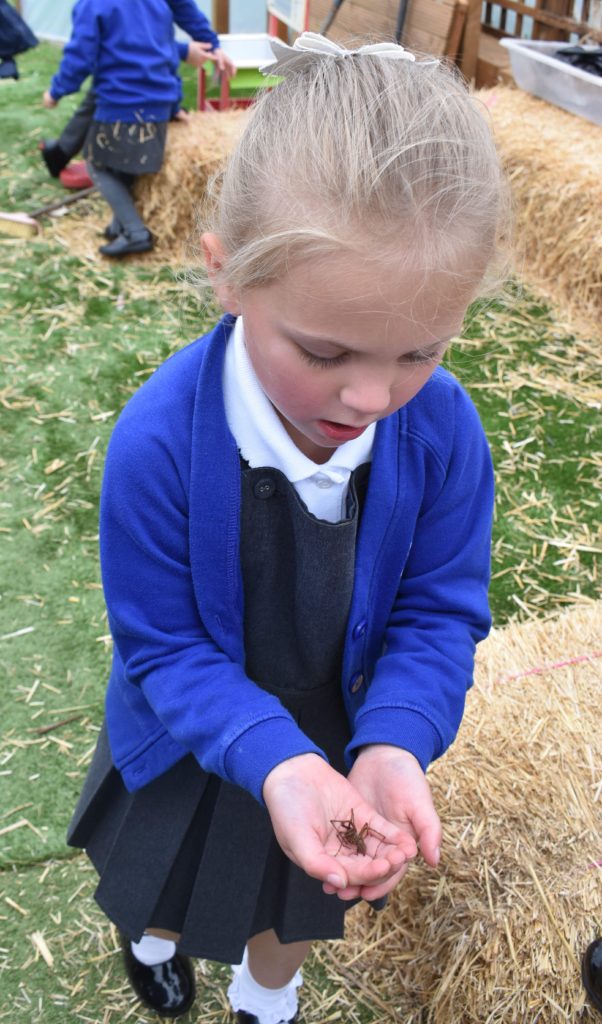 Music and Creative Arts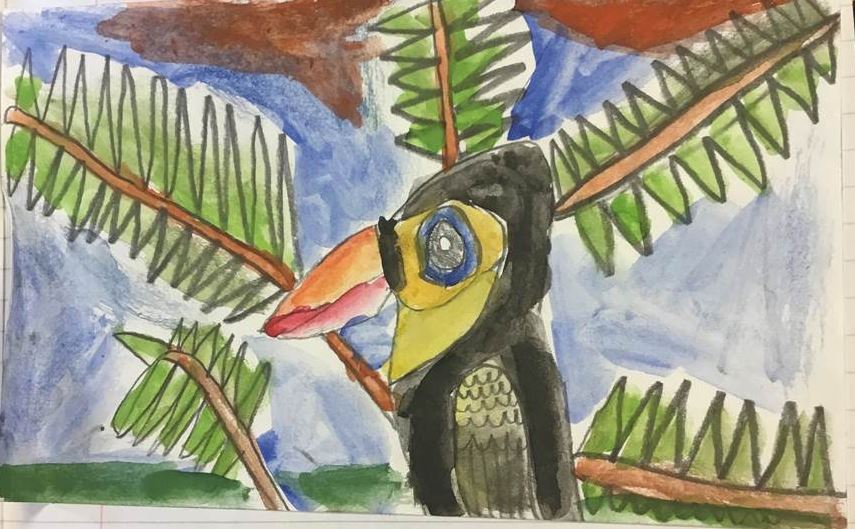 Art can help support the development of the whole child. The acquisition of art and design skills enables children to achieve personal fulfilment and satisfaction and is a way of stimulating children's creativity and imagination. Art is a form of communication of ideas feelings and meanings and for many children a means of individual expression.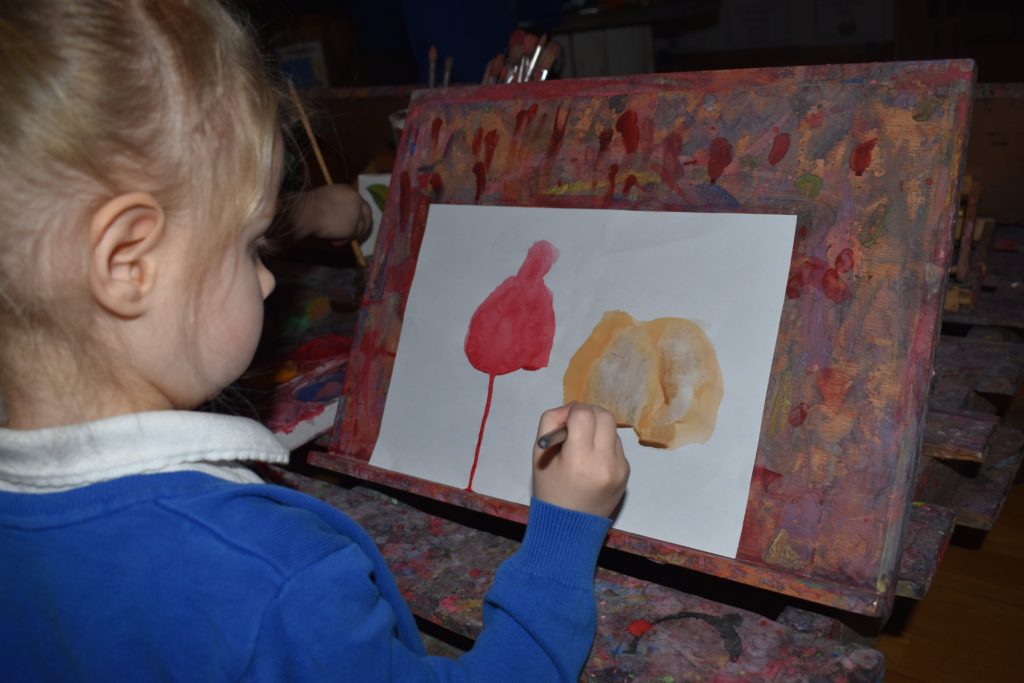 At Benedict Biscop, we aim to provide high-quality art and design education that engages, inspires and challenges pupils, equipping them with the knowledge and skills to experiment, invent and create their own works of art, craft and design.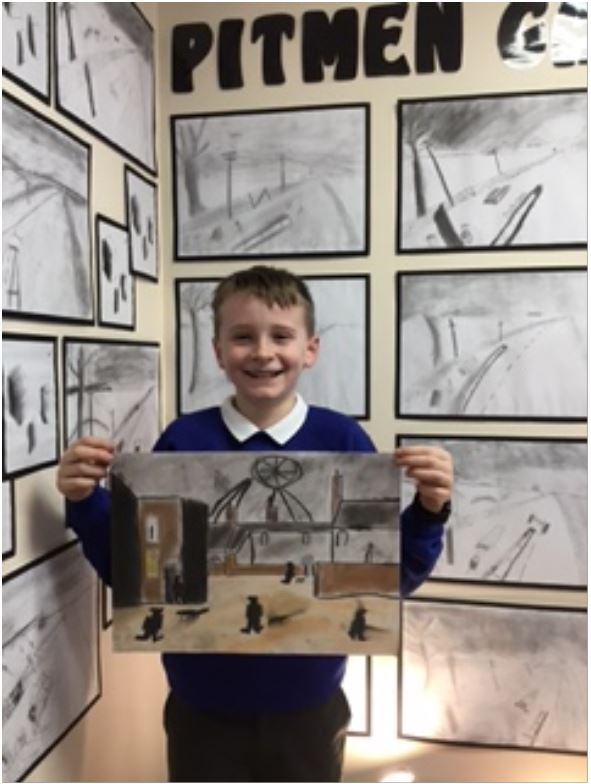 To enable pupils to progress in such a way, that allows for the development of critical thinking and a rigorous understanding of art and design. We aim to bring an awareness of how art and design both reflects and shapes our history, and contributes to the culture, creativity and wealth of our nation.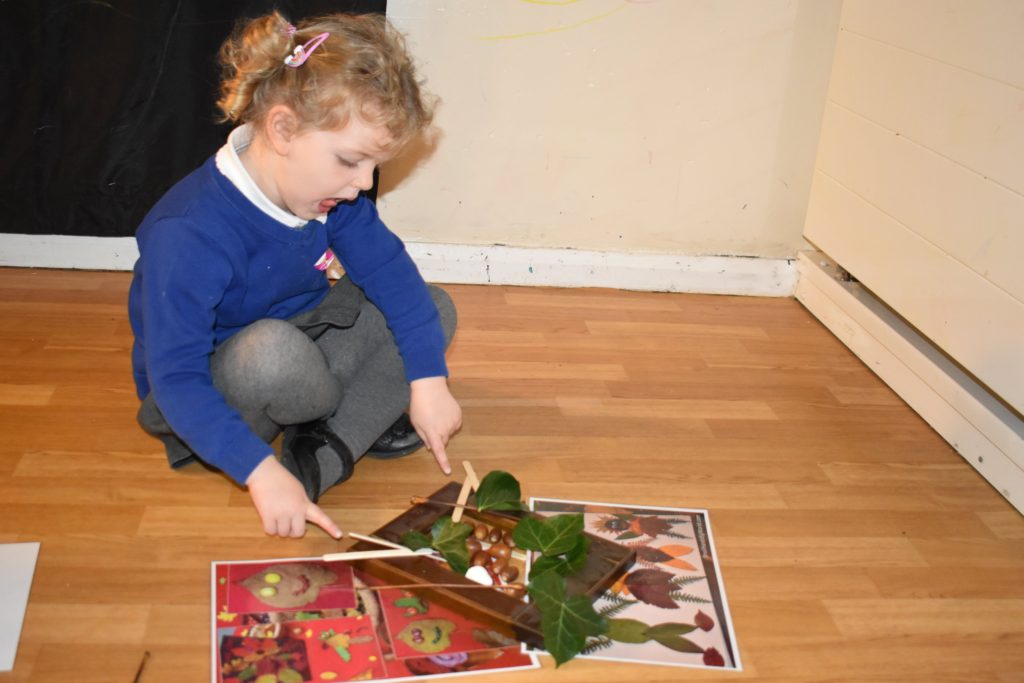 Music is a unique way of inspiring and motivating children. It is a vehicle for personal expression and it can play an important part in the personal development of people. Music reflects the culture and society we live in, and so the teaching and learning of music enables children to better understand the world they live in. Besides being a creative and enjoyable activity, music can also be a highly academic and demanding subject. It also plays an important part in helping children feel part of a community. We provide opportunities for all children to create, play, perform and enjoy music and develop the skills to appreciate a wide variety of musical forms, including digital media.

Our music curriculum is taught by special peripatetic teachers who also facilitate instrumental tuition in guitar, drums and keyboard within KS2, to further extend skills. They effectively collaborate with staff to help enhance other curriculum areas by helping to provide opportunities for performance e.g. through drama, worship and community events such as our Summer BB Music Festival.
Design Technology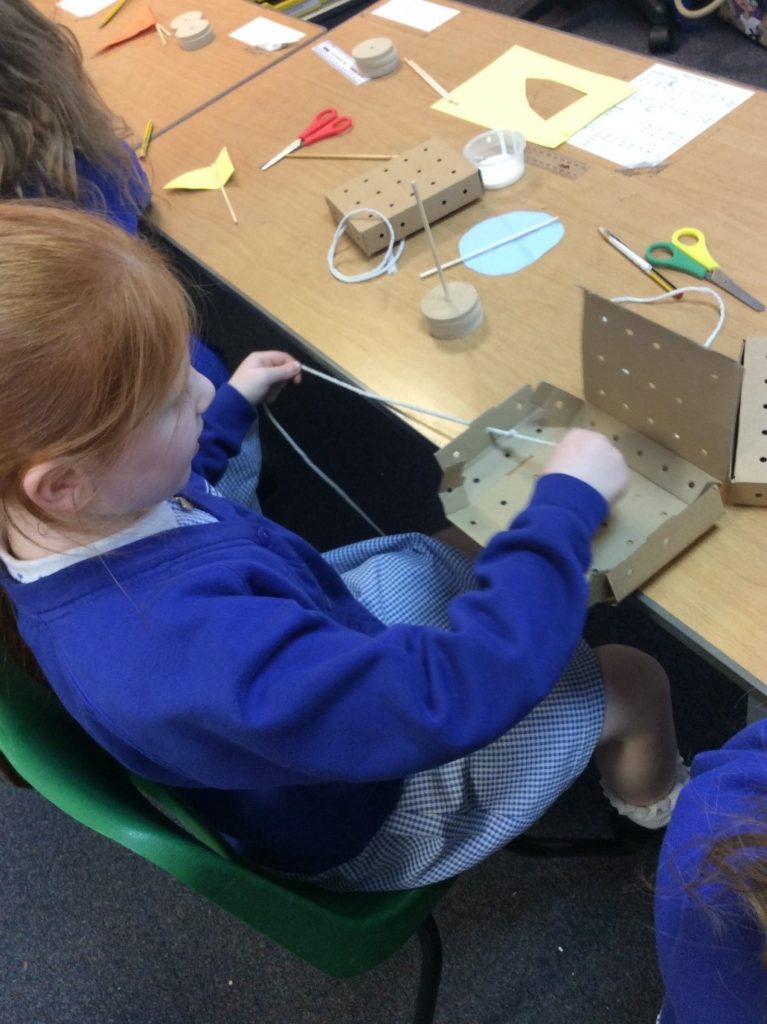 Design Technology prepares children to take part in the development of tomorrow's rapidly changing world. Creative thinking encourages children to make positive changes to their quality of life. The subject encourages children to become autonomous and creative problem solvers, both as individuals and as part of a team. It enables them to identify needs and opportunities and to respond by developing ideas and eventually making products and systems.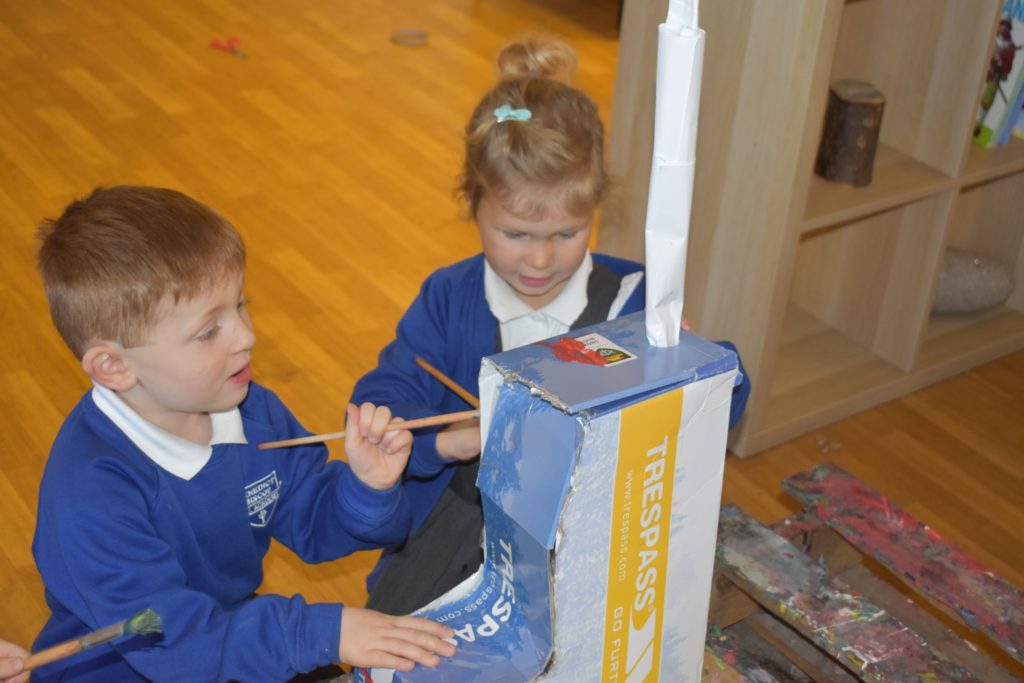 Through the study of design and technology they combine practical skills with an understanding of aesthetic, social and environmental issues, as well as functions and industrial practices. This allows them to reflect on and evaluate present and past design and technology, its uses and its impacts. Design and technology helps all children to become discriminating and informed consumers and potential innovators.
Physical Development
During P.E. lessons we aim to improve the key skills of co-ordination, control, manipulation and movement through fun and enjoyable activities. Opportunities are given for children to participate in group situations so that they gain experience of team work. We actively promote living a healthy lifestyle.
In PE we aim to motivate and stimulate interest and excitement for learning and ensure children discuss their learning and take an active part. We ensure children are given opportunities to develop the knowledge and key skills identified in the National Curriculum. We provide a broad and balanced curriculum and ensure that we use a range of classroom practice and teaching style appropriate to the needs of the learners in the group.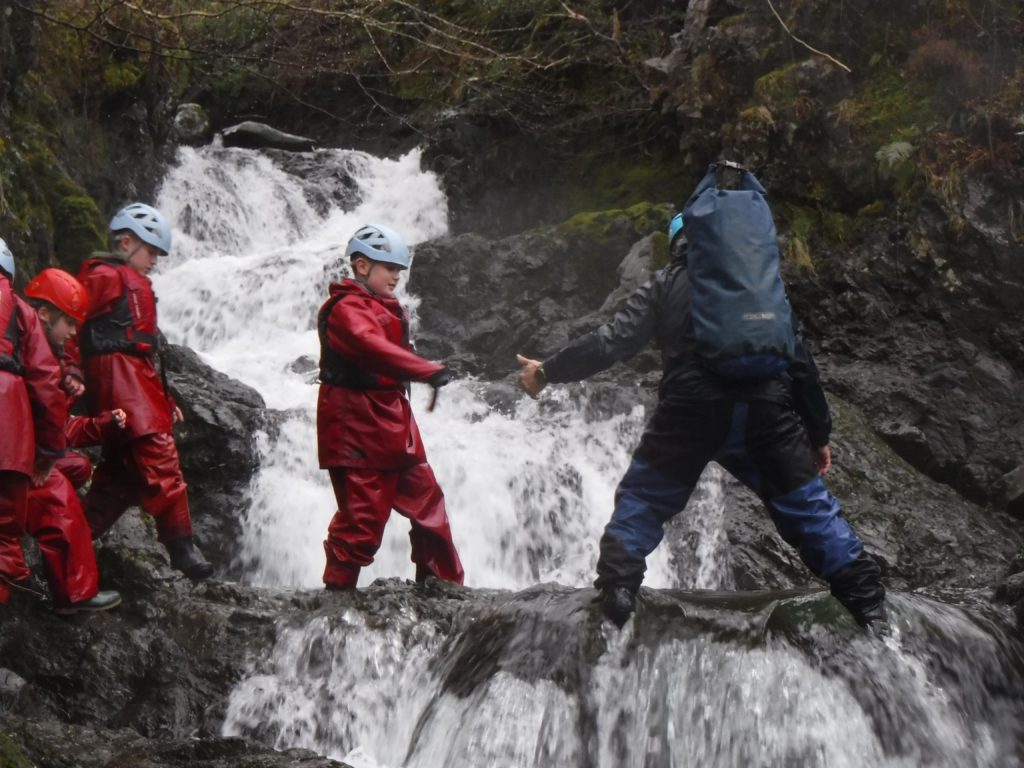 Our curriculum is designed to provide opportunities for pupils to learn progressive skills in core areas such as Gymnastics, Dance and Games. OAA and Swimming is taught to targeted year groups.
At Benedict Biscop, we emphasise positive attitudes of fair play, honesty, enjoyment in success, learning through disappointment and a willingness to attempt all challenges put in front of the pupils.
The formal school curriculum is not used to practice full sided team games – the emphasis is on small sided team games which give pupils an opportunity to put skills into practice. Your child will have the opportunity to participate in netball, football, tennis, cricket, rounders, hockey and rugby.
To encourage further health and fitness, providing increased opportunities for pupils to exercise, Benedict Biscop run an OPAL [Outdoor Learning and Play curriculum] during lunch breaks, morning breaks and after school. Pupils have access to a range of resources and equipment, encouraging them to be active, whilst developing social skills, resilience, structured risk taking in a motivating and engaging manner.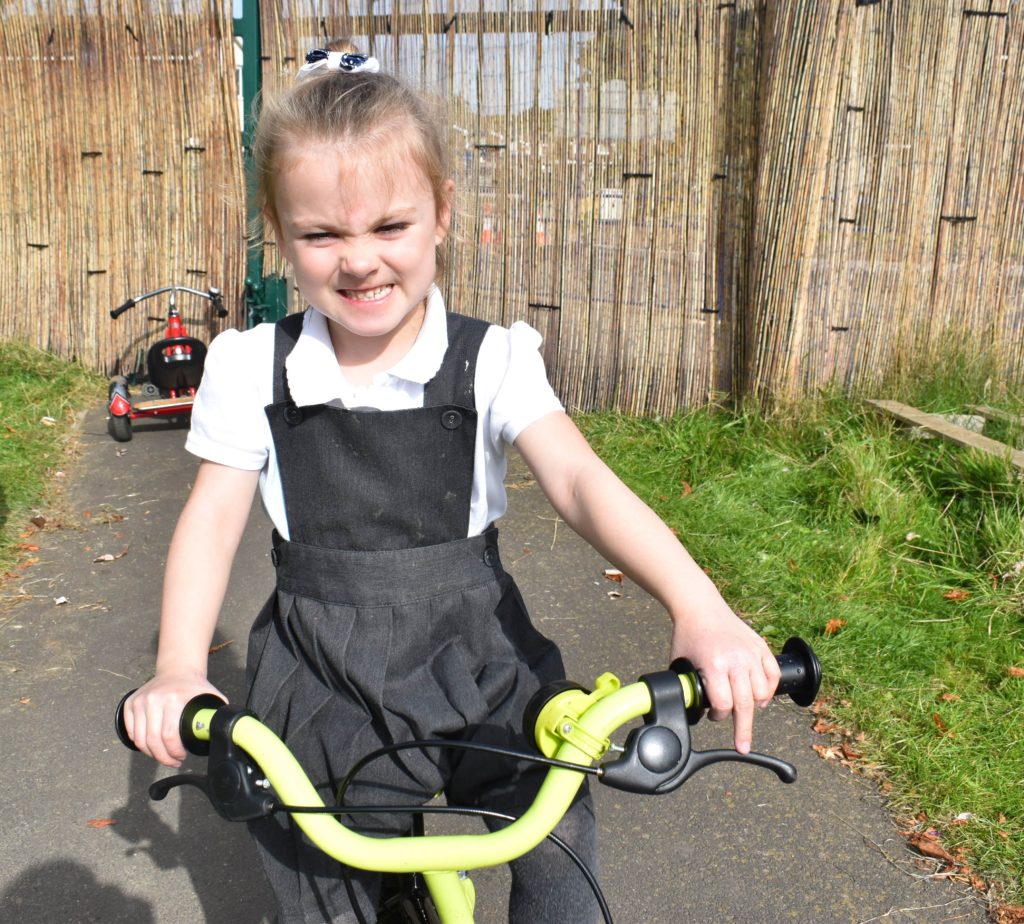 The school participates in the local school leagues and takes part in cup competitions. We have our own football pitch and netball courts. Children are encouraged to join some of the many sporting activities organised by the external agencies and individuals. School where recently awarded the Sunderland Active Gold award for recognition of the opportunities that school provide beyond its core curriculum.
Games, Clubs, Study Support – Schoolz Out
We are very keen to develop extended opportunities for children to learn a new activity or work with a different group of children. We offer an extensive programme of activities beyond the school day. These vary from time to time according to staff arrangements and seasons of the year. They include clubs such as sporting activities choir, booster/catch up clubs, drama, dance, pupil voice, digital leaders and science.
During the weeks leading up to a musical presentation parents are informed of rehearsals taking place outside school hours and we love an opportunity to share our talents with parents/carers and visitors.
Home Learning
We believe that all children should develop skills as independent learners. We believe that organised home learning can play a vital role in raising standards of achievement. It is important that the home learning set, supports and complements learning in school and that the amount of home learning pupils receive, reflects the stage they are at in their schooling, especially as we begin the transition towards Secondary education.
All our children take home reading books daily, which gives you an opportunity to listen to your child read. Each child has a reading record/home learning book in which we encourage parents to comment, to maintain contact between home and school.
All our children take home spellings on a daily or weekly basis. Please encourage your child to learn the spellings.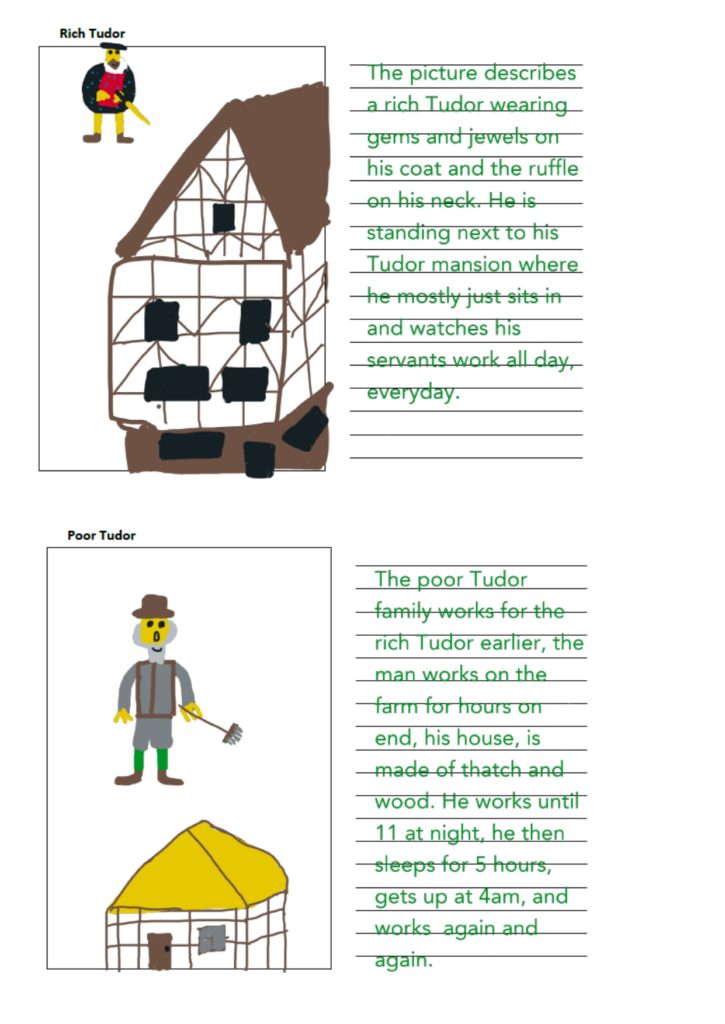 In June 2020, the school introduced Showbie as part of our remote learning offer. From September 2020, weekly home learning activities, which are a continuation of our foundation subject curriculum are uploaded to the Showbie platform. Pupils are then able to access this within school, making learning at home extrinsically linked and purposeful to in class learning.

Educational Visits
Educational visits are a vital part of bringing first hand experience into many aspects of the curriculum. Every year group is offered an opportunity to take part in learning beyond the classroom which is carefully monitored and supervised. This provides opportunities to stimulate and deepen learning and for the development of spirituality. In order to facilitate this the Academy fund class visits and the school mini bus enables us to take our children to many places.
All children are given the opportunity to participate in residential outdoor activity visits in years 5 and 6 in England. In KS2, children visit different places of Worship to develop an understanding of our diverse community. Previously children have visited China, France, Italy, Poland, Belgium, Spain and Greece. We plan to continue our European Visits.
Curricular provision and arrangements for pupils with special educational needs
We strive to create a positive environment for learning and we provide for individual needs, using quality first teaching methods i.e. through careful selection of a wide range of supporting teaching materials, staffing and personalised learning experiences.
We believe all our pupils are extremely well supported across the curriculum. Staff have a secure understanding of pupil needs, working with externals services and support to provide the best learning experience we can for all our pupils.

1-1 specialist help may be given in the classroom wherever possible, but there can be occasions when individual or group work is more appropriate. Resources to support our pupils are regularly evaluated and updated.
Where it is beneficial pupils may have access to sensory regulating activities and diets or they may access our nurture/sensory space: 'The Nest'.
We aim to involve our parents as much as possible in their child's education and regular meet with parents to review provision and support plans that we have in place. One of our governors oversees the teaching of children with special educational needs.

Provision for pupils with disabilities
Our admission policy ensures that we treat all children equally, including those with disabilities. Our classroom environment and access to the curriculum is inclusive, with adaptations for children who require special provision. We are fortunate that the school is on one level.
We have a medical room and have refurbished two external doors to include disabled access. Our main entrance has a ramp and assisted opening on the doors. The school has designated disabled toilets and there is a ramp to the rear gate. We have assisted hearing within the school hall.
Future developments will include a hoist in medical room.
Statutory compliance
Please refer to the school's single equality scheme, accessibility plan and equality objectives statement, located in the key documents section of our website, for more information regarding how we are complying with our duties in the Equality Act 2010 and the Special Educational Needs and Disability Regulations 2014.
Curriculum complaints
You have particular rights in making a complaint about:
curriculum provision, including R.E. and collective worship.
the implementation of the National Curriculum.
the availability of external qualifications.
exemptions from the National Curriculum.
the operation of charging policies.
the provision of the information listed in the section below.
The complaint must first go to the Academy, through the Headteacher. If the complaint cannot be resolved it may be necessary for it to be considered by the Local Governing Body. If the complaint is not resolved by the Local Governing Body it may be referred to The Board of Trustees. Please see our complaints policy, within the policy section of the school website, for further information.
Note: This procedure does not apply to complaints on matters like pupil discipline or individual teachers.

FOR MORE INFORMATION REGARDING OUR SCHOOL CURRICULUM, PLEASE CONTACT THE SCHOOL OFFICE.