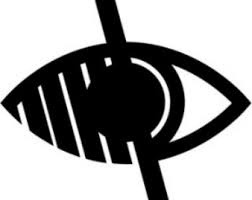 News
This message is only visible to admins:
Problem displaying Facebook posts. Backup cache in use.
Error: (#10) To use "Page Public Content Access", your use of this endpoint must be reviewed and approved by Facebook.
Social Media, while fantastic, has its negatives. But remember..... Technology isn't the bad guy... it's how it's used.
Let's keep ourselves and our children educated and safe! 💙💙A reminder to all our lovely ICE Cats family, TikTok yet again has hit headlines as a post of graphic suicide has been posted and has been given a false start so you don't know what you are about to see... Here is a list of some of the apps that at not suitable for children below a certain age ... 🐾 ... See MoreSee Less
Please note the PE starts week commencing 7th September. For your child's specified day(s) please see information on our website: www.benedictbiscopacademy.co.uk/parents/september-2020-reopening/?fbclid=IwAR0eYp8OkNSScY0xYGwbl9... ... See MoreSee Less
Comment on Facebook 159947577356033_3766384896712265
What's needed in an OPAL kit? Nathan's just going into y1 so not needed one before and haven't heard it mentioned as something to bring in before......?
Would the children need any OPAL kits this week?
My Twins will be going in to year 1 so I'm not used to the whole PE Kit thing. Do I need to provide both trainers and plimsolls?
** GETTING READY FOR SEPTEMBER **

As we begin to make preparations for our impending return to school don't forget we have a section on our website dedicated to school re-opening.

www.benedictbiscopacademy.co.uk/parents/september-2020-reopening/

Today, we have updated this with information specifically about our staggered start times and PE curriculum and uniform.

We would like to remind parents that we have limited places available for our breakfast and after school club provision. If you would like to book a place, please log into your School Money account. Registers will be opened next week. Please note that payments must be made in advance of booking.

We should also note that school reserves the right to withdraw all after school care at short notice should we feel this is the safest thing to do or the situation changes locally.

If you have any questions or concerns we would ask you to put them in writing via email to info@benedictbiscopacademy.co.uk

Thank you for your support. ... See MoreSee Less
Comment on Facebook 159947577356033_3744544128896342
Great - thanks! Can you clarify what will happen at lunch time pls? Are all pupils eating their lunch in the hall? Thanks xx
Hi, when year 3 come into school in Outdoor PE clothes do we send uniform in for them to change into after? and will they be able to access indoor PE kit to get plimsoles to wear if need be? 😊
We're looking forward to welcoming back all year groups in September. Key information has been sent in a letter, however, it can also be found online on our website, under the parents section or by following the link below...
www.benedictbiscopacademy.co.uk/parents/september-2020-reopening/

If you have any queries please contact the office info@benedictbiscopacademy.co.uk ... See MoreSee Less
September 2020 Reopening | Benedict Biscop
We are really pleased to share with you that new Government guidance states that we are able to facilitate the return of all pupils in September. Due to the prevalence of Coronavirus decreasing since ...
Comment on Facebook We are really ...
Lewis has lived in his much loved onesies since March, can we get Benedict ones produced for the new uniform 😂🤣😂 Can't wait to see him smart and back in uniform with his friends again 💙
On the P.E days do they need to bring regular uniform in their bags to change into or are they staying in p.e kit alday?
Will year 1 have PE on the first Friday then or will it start the following week?
Hi do the kids still need to bring in Opel kits and welly's? Thanks
Can I just clarify if pupils returning on Thursday will be in school on Friday? The info on the website seems to suggest they are not returning on Friday, but I seem to have missed that up to now.
Play
Comment on Facebook 3607554385928651
Wow year 6. That video brought back amazing memories and tears to my eyes! Hope you all have an fabulous time at secondary school. This year has been a crazy one for you all! Mrs Thompson xxxx
Thank you so much for making this, what great memories made for life x
Such wonderful memories and many years watching them grow, thank you x
What a special video! We loved watching x
Aw this is so wonderful! I can still remember leaving Benedict Biscop to head to secondary school and I can't believe I'm at this place again but with Ava. Time has passed so quickly. She's had an amazing time at Benedict Biscop school. Thank you for all your efforts xx
This brought tears to my eyes. So lovely to see how much they have grown up x
Friday was a wonderful evening, with some very competitive quizzing and some serious bingo connoisseurs gathered in order to say a very different goodbye to our simply amazing Year 6 children.
We also held our usual awards presentation and wanted to share with you just some of the amazing awards and accolades they have achieved, and look back at some of the wonderful times we have shared with the class in their time at Benedict Biscop.
We are incredibly proud of the children and the way they have handled this unusual finish to their primary school experience, we wish them well as they go out on the next step of their journeys, we know they will be absolutely fantastic and achieve whatever they put their minds too!

Goodbye Year 6! ... See MoreSee Less
Comment on Facebook Friday was a ...
Well done Y6! So proud of you all. Mrs Hunt x
Congratulations everyone .Well done and Best Wishes always
Lovely photos of a fab year 6. Well done everyone x
Congratulations to you all! Fabulous achievements xx
fantastic achievement's everyone, all the best in your new secondary schools 🏫
REPORTS:
Please note that as we are not reporting on achievement/ attainment (as ruled by the Department for Education) these sections will remain blank on school reports.
Due to the format of EYFS reports these may read as "Choose Item" unfortunately this is unavoidable. Thank you 💙 ... See MoreSee Less