Phonics & Spelling
Phonics
It is our intent that phonics will be delivered via a highly structured programme of daily lessons. At Benedict Biscop we use Letter & Sounds teach phonics. Phonics sessions are taught in groups or during whole class sessions according to children's phonic awareness and development, providing a synthetic approach to the teaching of phonics.
There are 4 elements to a Letters and Sounds session: review, teach, practise and apply.
Review – Flashcards should be used daily to recap graphemes previously taught. Along with a reading or writing activity reviewing the previous week/days learning. This section should be very fast paced and allow children to apply their prior learning quickly.
Teach – This section should have some new learning and teach reading or writing skills. It should include any songs and actions to support children's learning and understanding.
Practise – This section should allow children to practise their reading/writing skills. This could be done with words, phrases or sentences. Children should be supported where necessary and work among peers e.g. playing games together to apply their teach section.
Apply – This section should give children the opportunity to apply their skills independently through reading/writing a range of words/phrases/sentences in games.
Assessment & Application
Children's progress in phonics is continually monitored and assessed.
Children take home a book as soon as they enter nursery at Benedict Biscop, helping to develop language and early reading skills through picture and simple word books. When appropriate, pupils will progress onto a phonics based reading scheme where children will take home books that match the phonics phase which they are learning.
Accelerated reader is a programme we use in school from Key Stage 1. As part of this programme, children have a levelled, self-chosen book that they read fully and then complete a short quiz on. The quiz looks at a pupil's understanding of the book they have read.
Please see our READING page for more information.
Statutory Assessment
The National Phonics Screening Check is performed in June of Year 1. Prior to this, the Year 1 phonics workshop gives parents information about how they can support their children at home with phonics. The purpose of the screening check is to confirm that all children have learned phonic decoding to an age-appropriate standard. The children who did not meet the required standard for the check in year 1 enter again in year 2 with additional support. As children enter KS2 provision is made for those children still requiring daily phonics.
Year 2 PHONICS SCREENING CHECK 2020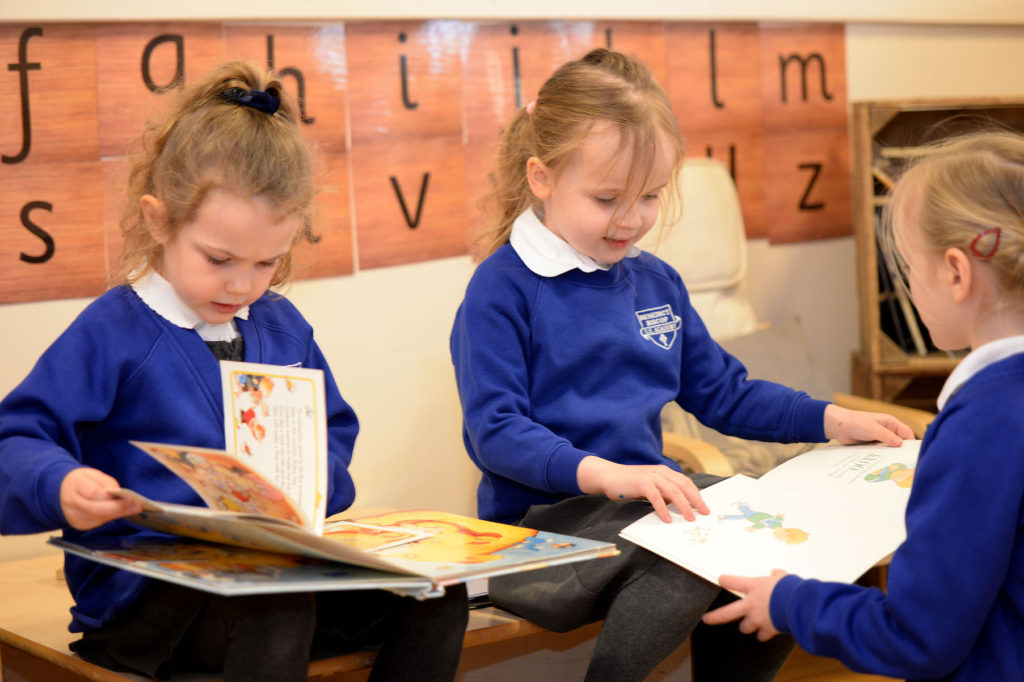 Find more information about the Year 2 2020 phonics screen here
Letter to parents Phonics Screen Check Year 2 2020
Spelling
information for this section is being updated