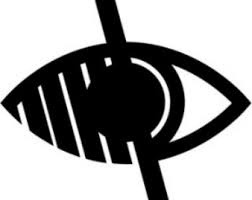 Coronavirus Information
Guidance states that pupils who are identified as 'close contacts' of confirmed cases of Coronavirus, will no longer be required to isolate. 
It is vital therefore that children are in school when they are able to be, so we are able to support them academically and for their continued wider development. Many of our children have missed out on the benefits of face-to-face learning during lockdowns and isolations, we are therefore encouraging parents not to take holidays during term time and for children to be in school as much as possible. 
Any persons who develops Coronavirus symptoms, however mild, will be sent home as soon as possible and must follow public health advice.
If your child displays symptoms, then parents/carers should not send their child into school.  We ask that you notify us in the usual manner regarding the absence, sharing the reason that their child is isolating due to coronavirus symptoms.
Hygiene
The children in school have all become very good at hand washing. We will continue to encourage children to wash their hands regularly including when they arrive at school, when they return from breaks and before and after eating. School will continue to educate children in the importance of handwashing and the best approaches advised to ensure that pupils clean their hands thoroughly. Each classroom/area have their own washing facilities, Teachers / TAs also have access to cleaning products to wipe surfaces etc. throughout the day, and hand sanitisers are also available.
Social Distancing
The government's guidance no longer recommends that it is necessary to keep children in consistent bubbles. As well as enabling flexibility in curriculum delivery, this means that activities such as daily collective worship can resume. This also means that from September school returned to its ordinary start times, offering a drop off from 8:45am – 8:55am and previously identified staggered collections at 3:15pm for Key Stage 1 and Reception cohorts, 3:30pm for Key Stage 2 and Nursery cohorts.
School now have increased entrances with a new back gate [opposite the Year 1 class provision] and a new EYFS additional entrance. School will open the school electronic car gate at 8:45am for parents to drop pupils off in the new drop off point next to the Key Stage 2 yard. Please be mindful that this is a drop off point only and parents are not able to park in our car park due to limited spaces, and if you choose to use this option that you consider that your child is an appropriate age to enter the school building unsupervised by a family member.
Please note that school may introduced new measures if circumstances change within Sunderland or school. Please refer to the school's risk assessment, located at the bottom of the page, for our most current measures.
Face coverings
School have been advised that face coverings are no longer recommended for pupils, staff and visitors either in classrooms or communal areas. Again, please note that this may change at any point following updated risk assessments.
Uniform
Children will be expected to wear full school uniform.  We want to reinstate the sense of belonging some may feel they have lost given how much time they have been away and feel uniform will be something that will help us achieve this. We are therefore asking parents to please respect the school's uniform policy and ensure that pupils are appropriately dressed.
Our uniform consists of a blue jumper or cardigan, white polo shirt, grey school trousers or skirt. Completely black shoes should also be worn, not trainers.
Our PE uniform consists of a blue Benedict Biscop t-shirt and blue shorts, with dark tracksuit bottoms for outdoor in cold weather. Plimsoles must be worn in the school hall, not trainers. Trainers are for outdoor PE only.
In order to achieve greater flexibility with our curriculum, pupils will no longer come to school in their PE uniform on identified days. We ask that pupils bring their PE kits in a drawstring bag on the Monday. This will be returned home on the Friday evening.
Children will continue to have access to the outdoor provision during all weathers and will continue to be able to go onto the grass. It is therefore important that your child has their own wellies and wears a waterproof coat when the weather is bad. Wellies can be stored on the school's outdoor welly racks.
Water Bottles
In September, every child receives a new water bottle [kept in school]. .  These will be regularly washed by staff members.
Changes to local circumstances
We would like to advise parents that changes to local situations may mean that school are required to reintroduce previous measures that they have had in place prior to September. If this is necessary, school will notify parents as early as possible and will update the Coronavirus information page of the school website with specific details.
Home Learning
If your child is asked to isolate, then school will provide them with a blended learning, remote education offer – ensuring that they are following the same curriculum that is being taught in school. For more information on our remote learning offer click here.
Coronavirus response risk assessment:
View our most recent risk assessment here.
Lateral Flow Device Testing
From 29th January 2021 in line with government testing protocols we have introduced LFT for all our staff who opt in. You can read our privacy notice and risk assessment here.