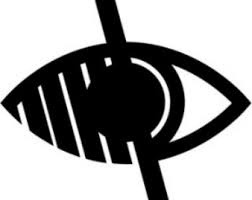 Coronovirus Information
National Lockdown
From 4th January 2021 England went into National Lockdown. During this period, Benedict Biscop CE Academy is open for children of critical workers and for vulnerable pupils.
Please refer to the school's Remote Learning section of the website for further details regarding our remote learning offer.
https://www.benedictbiscopacademy.co.uk/remote-learning/
School opening information from September 2020
We are really pleased to share with you that new Government guidance states that we are able to facilitate the return of all pupils in September. Due to the prevalence of Coronavirus decreasing since March and the scientific evidence that Coronavirus presents a much lower risk to children than adults of becoming severely ill, we are able to facilitate the return of all pupils, with the implementation of protective measures to effectively manage the risks that remain in school.
Please refer to the information below to support your child's return.
The DFE has also provided updated guidance for parents and carers regarding reopening plans. Please follow the link below to access this information:https://www.gov.uk/government/publications/what-parents-and-carers-need-to-know-about-early-years-providers-schools-and-colleges-during-the-coronavirus-covid-19-outbreak/what-parents-and-carers-need-to-know-about-early-years-providers-schools-and-colleges-in-the-autumn-term
Attendance
It is vital that children return to school when they are able to, so we are able to support them academically and for their continued wider development. Many of our children have missed out on our usual school experience for a long time and we are conscious of the impact this will have had on pupils. As always, we would ask parents to contact us directly if they have any concerns.
The Government are making school attendance mandatory from the beginning of the new academic year. For parents and carers of children of compulsory school age, this means that parents have a legal duty to send their child to school.
We will be welcoming back our pupils over a phased return, with some pupils returning on the Thursday and some pupils returning on the Friday. We would like our new Year 2, Year 4 and Year 6 cohorts to return on Thursday 3rd September and our Year 1, Year 3 and Year 5 on Friday 4th September. Specific timings for Reception and Nursery pupils will be sent separately to parents to ensure a phased return for these younger pupils. By not bringing all pupils back on the 4th September, we will be able to review our onsite procedures and make any adaptations that are required. This may mean that changes may be required at short notice, however I am sure that parents and carers will be supportive of any changes that will help to keep their children safe.
We are aware that a small number of pupils will not be able to attend as they have been advised to self-isolate, have symptoms or have received a positive test result. Where children are not able to attend, as parents are following clinical and/or public health advice, the absence will not be penalised. In this case, school will continue to provide educational support via our Showbie platform.
Where this is not the case, school will continue to follow its usual attendance policy and procedures.
Covid-19 Symptoms
Any persons who develop Coronavirus symptoms, however mild, will be sent home as soon as possible. Whilst they wait in school they will be isolated in the Parent room and supervised by a member of staff wearing the appropriate PPE.
If your child or a member of your household displays symptoms, then parents/carers should not send their child into school. We ask that you notify us in the usual manner regarding the absence, sharing the reason that their child is isolating due to coronavirus symptoms. We also encourage families to engage in the NHS Test and Trace process and inform school as soon as possible of the outcome.
The government have said that anyone in England who has symptoms of coronavirus, whatever their age can be tested. There is more information from the government available using this link: https://www.gov.uk/guidance/coronavirus-covid-19-getting-tested
If school are notified of a confirmed case, your child may be asked to self-isolate for 10 days based on the advice we have received from our local health protection team. We aim to contact all parents in any cohorts affected directly.
Hygiene
The children in school have all become very good at hand washing. When in school we will encourage them to wash their hands regularly including when they arrive at school, when they return from breaks and before and after eating. School will continue to educate children on the importance of handwashing and the best approaches advised to ensure that pupils clean their hands thoroughly.
Each classroom/area have their own washing facilities, Teachers / TAs also have access to cleaning products to wipe surfaces etc. throughout the day, and hand sanitisers are also available. The school have also purchased additional portable sinks for our outdoor areas and for additional work areas we have in school.
The school have employed additional cleaning staff, who will clean areas throughout the day, focusing on high frequency touch areas.
To reduce sharing of resources and additional cleaning of resources, each child will be given their own learning pack with equipment that they will need for their learning, these packs will remain in school but will be solely for your own child's use. We ask that children do not bring their own equipment into school from home.
Social Distancing
The government's guidance to schools recognises that younger children may not be able to maintain social distancing so emphasis will be on separating groups into class bubbles, reducing mixing of groups as much as possible. We will still encourage children to social distance where possible. Arrangements in school are new and unusual for everyone and we definitely don't want to upset the children. Therefore, we will remind them about the importance of social distancing and make a point of modelling it ourselves and praising the children for remembering to follow the new rules.
Staff will continue to socially distance and limit the direct contact they have with pupils, only being in close proximities for short periods of time e.g. when administering first aid. We are reducing the times when our whole team meet together, using remote communication where possible.
Every class has access to Apple TV, which will support pupils in sharing their learning, alongside the use of our online platform Showbie.
You will see signs and markings on the floor etc. Children will move around school in an organised manner, there will be signage and markings on corridors where needed and they will be supervised at all times.
In classrooms, we have arranged tables in rows, so that all pupils are facing the front of the classroom. Additional furniture, that is not essential has been removed to create additional space. We are making changes in classrooms now to support the pupils in school with the transition and we aim to provide an online video for families at home to access to aid transition.
Behaviour
We have developed our school rules to incorporate the important changes that we would like our pupils to adhere to:
We wash our hands regularly
We try to keep a safe distance
We stay in our 'family group' at all times
We are kind and we listen to each other
We tell our teacher if we are unwell
We will catch it, bin it, and kill it!
Our Behaviour policies [located on the school website] have been reviewed to reflect the changes we expect and the importance of appropriate behaviours to keep everyone safe.
Staggered start and finish times
All classes have been allocated specific drop off and pick up times to ensure social distancing. These may not be the usual school hours you are familiar with. As we have several siblings in school, we know that having different drop off/collection times at different gates is not ideal, however we have been asked to do this to ensure that the number of pupils entering school at one time is reduced and we are able to manage movement around school safely. It is important that all pupils in a class bubble start their school day at the same time, so learning is maximised and not disrupted.

We are not bringing all year groups back on the Thursday, to allow us to review our plans for the whole school, if any changes are required following an update of our risk assessment. Parents will be notified of changes as soon as decisions are made. We apologise, for any inconvenience, if we need to make changes at short notice.
Thursday 3rd September:
YEAR 2: 8:45am start, 3:05pm collection – front gate
YEAR 4: 8:40am start, 3:10pm collection – back gate
YEAR 6: 9:10am start, 3:30pm collection – back gate
Friday 4th September:
YEAR 1: 8:30am start, 2:55pm collection – front gate
YEAR 2: 8:45am start, 3:05pm collection – front gate
YEAR 3: 9am start, 3:15pm collection – front gate
YEAR 4: 8:40am start, 3:10pm collection – back gate
YEAR 5: 8:55am start, 3:20pm collection – back gate
YEAR 6: 9:10am start, 3:30pm collection – back gate
For the start and finish times of pupils in Reception and Nursery cohorts, please refer to the specific times sent to parents for family groups. If you are unsure of your start and finish time, please contact Mrs Whelam Tate via info@benedictbiscopacademy.co.uk.
Parents are requested not to enter the school grounds and children will be collected from the gates. It will not be possible for staff on duty at the gates to take any messages from parent/carers to 'pass on' – any concerns or information that the teachers need to be made aware of should be communicated via the school office either by telephone or by email to info@benedictbiscopacademy.co.uk
Parents will be expected to use their common sense when it comes to social distancing outside the school gate. However, we would hope that everyone will observe the 2m social distancing rule and not congregate outside of the school gates so that access can be maintained and children can quickly & easily enter the school. School have marked 2m guidelines on the path outside of each gate to support parents with queueing in a safe manner. It would be appreciated if parents/carers can leave in the opposite direction to the queue where possible.
Parents/carers on site
Unfortunately, we have been asked to not allow parents and carers on site at present, unless they are collecting or dropping off their child at a directed entrance, or have made an appointment to drop off/collect something from the office i.e. medication. This is exceptionally difficult for school, as we have always tried to be as welcoming and as accommodating as possible. Staff and families have formed excellent relationships and we hope that this arrangement will not affect this. We are currently reviewing our provision for online meetings, but would ask that you ring or email school if they would like to discuss anything.
Adults will be unable to enter the school office/reception area unless by prior arrangement. If adults are required to come into the main office, please be respectful of other parents and the social distancing requirements, we would advise that only one adult is in the main entrance space at one time. If more than one adult needs to wait, please use the 2m social distance marking outside of the office area.
This also means that worships and PTFA meetings on site will be suspended during the current period until further notice. We will continue to provide remote worship for our families and hope that our PTFA will continue to support us and grow, but just in a different manner to usual. Pupils will continue to take part in daily worship within their class groups.
Breakfast Club and After School Club
Breakfast club and after school club provision will be available for parents who require an earlier start or later finish time or who are unable to wait between staggered times. We currently offer breakfast club from 7:45am and after school club until 6pm. Bookings can be made online using School Money. Parents will need to complete a registration form and submit this to the school office prior to bookings being made, if you haven't used the service before.
As we have limited spaces available, we politely ask that parents book in online the week prior, as we may not be able to accommodate last minute bookings. School are usually exceptionally flexible and often take in pupils who are regularly booked in with us at last minute, however staff will not be able to accommodate this as ratios will need to be carefully considered. A cancellation charge will apply if cancellations are made within 72 hours of the session. Children who access our provision will have a range of directed activities within their class bubbles to help reduce mixing within the learning centre.
Face masks in school
Public Health England does not recommend the use of face coverings in schools. They are not required in schools as pupils and staff are mixing in consistent groups, and because misuse may inadvertently increase the risk of transmission. Therefore, your child doesn't need to wear a mask onsite and our staff will not be wearing masks.
However, adults who may be dealing with the intimate care of a child who requires it will wear gloves, a face mask and an apron. This will also be the case if a child shows symptoms of Covid-19 and is waiting to be collected from school.
Public Transport
Where possible, children and young people are encouraged to avoid public transport, particularly at peak times, and to walk or cycle to school. It is important to note that when building work on the main school extension begins, the main bike shed on the KS2 yard will not be accessible.
If you and your child relies on public transport to get to school and cannot walk or cycle, the Government has issued safer travel guidance for passengers. We would advise parents to consult this prior to travel. Face coverings are required at all times on public transport for children over the age of 11. If your child has been wearing a face covering before arriving at school, it will be important that they understand how to remove it.
Children will be asked to wash their hands immediately on arrival at school. Once in school they must remove their face mask and place within the bin within the class. We ask if children come into school wearing a reusable face mask that they place their face mask in a plastic bag brought from home, so they can then take it home with them. Afterwards they will then be asked to wash their hands again before heading to their classroom.
Curriculum
At Benedict Biscop we will continue to provide an aspirational and broad curriculum in all subject areas, striving to give your child the best opportunities we can. However, there are necessary changes which need to be made to some subjects such as PE and Music to ensure they can be delivered as safely as possible.
We are unable to offer contact sports and swimming at present within our PE curriculum. We have therefore prioritised non-contact sports and will run swimming sessions in multiple year groups when we are able to, ensuring appropriate coverage for all pupils. Pupils within KS1 and KS2 will have the opportunity to participate in the daily mile challenge facilitated every lunchtime.
PE sessions will be outside as much as possible. We also ask that pupils have appropriate outdoor clothing for all weathers. We will be unable to offer spare PE/ OPAL kits, so please make sure your child is provided with appropriate outdoor kit at the start of the week. OPAL kits will be sent home after use. If pupils are struggling to get changed independently then we may suggest that pupils come in wearing their outdoor kit until they are able to do so themselves. It would be helpful if parents would support pupils to practice getting changed independently and support them with learning to fasten laces etc.
Singing is discouraged and the use of certain instruments. We will therefore focus on instrumental composition, theory and the use of Computing applications such as Garage Band to facilitate digital Music sessions.
As many children have been unable to attend school for a significant period of time and have not been able to interact socially with their peers, we are making our personal development curriculum a priority. As always, we will aim to make learning as exciting and enjoyable as possible.
We are aware that pupils will need greater support with following routines and may take longer than anticipated to settle back into the usual expectations of school life. We hope that parents will support us as we work on developing resilience and encouraging pupils to have appropriate behaviours for learning.
We will continue to teach pupils about the important of good hygiene and social distancing.
Due to our staggered start and finish times, we are unable to run our usual programme or after school clubs. We will therefore be using this time to run some additional 1-1 and small group catch and intervention sessions before and after school. Staff will contact parents directly in September if they would like their child to receive this additional support.
Rather than revisiting the prior year curriculum within core subject, we will assess where pupils' current attainment is at and adapt our curriculum to your child's ability. Catch up intervention will be offered on an afternoon for pupils who are not secure in key concepts required for their age.
Uniform
Children will be expected to wear full school uniform in September. We want to reinstate the sense of belonging some may feel they have lost given how much time they have been away and feel uniform will be something that will help us achieve this.
Our uniform consists of a blue jumper or cardigan, white polo shirt, grey school trousers or skirt. Completely black shoes should also be worn, not trainers.
Our PE uniform consists of a blue Benedict Biscop t-shirt and blue shorts, with dark tracksuit bottoms for outdoor in cold weather. Plimsoles must be work in the school hall, not trainers. Trainers are for outdoor PE only.
To reduce the time required to change this term, we are asking that pupils come into school in their outdoor PE kits on the days that they have PE with Mr Holt. We are planning to host PE outdoor as much as possible, so please ensure your child is wearing an appropriate coat for the weather forecast that day. Please can plimsoles be placed in reading folders, to access if required.

Autumn Term PE days with Mr Holt:
Monday – Year 5
Tuesday – Year 2 and Year 6
Wednesday – Year 4
Thursday – Year 3 and Year 6
Friday – Year 1
PE will start from week commencing 7th September.
Dinner time
The school kitchen will be fully open from the start of the autumn term, and they will provide free school meals and universal infant free school meals as usual for those who are eligible. Notification is required prior to the end of the term if you wish your child to have a packed lunch in KS2. Unfortunately, we don't have the facilities to provide both packed lunches and hot meals to the Foundation Stage and Key Stage 1. As it is preferred to offer hot meals, this will be the only option available for these year groups from September [this is our usual practice].
Break times
Morning breaktimes and lunch breaks will be staggered to ensure social distancing. As we have fantastic groups and large spaces, we will be able to offer each family group a specific area to access. This will mean that they are able to access the OPAL resources within that area and they will not be shared with other groups.
Children will continue to have access during all weathers and will be able to go onto the grass. It is therefore important that your child has their own wellies and wears a waterproof coat when the weather is bad. These will be stored in a designed welly rack area.
School Trips
From Autumn schools are able to resume daytime educational visits. Each trip will be planned thoroughly following current advice and risk assessment procedures. Each visit will be led by an experienced member of staff. We will only be conducting visits to places that the school have previously visited and which are of value to your child's learning. School will offer Beach Schools in EYFS and Year 1. More information will be sent out to parents regarding the facilitation of this at the start of the year.
Water Bottles
At the start of every academic year, we purchase our pupils a new water bottle. Your child will receive their water bottle on their first day. They will then bring this home with them to be washed on a daily basis. Please encourage your child to bring their clean bottle back the following day. In circumstances where water bottles have been left at home your child will be provided with a disposable cup.
Reading Books
Your child will be given a reading book to bring home. Each class will have it's own designated reading area for pupils to select books from. Once your child has read their book, they will need to return it to the designed returns box for their class. Books will be left for 72 hours untouched, before they are returned to the library for other pupils to access.
Home Learning
To reduce the transfer of items between home and school, and to continue with the developments we have made over the past term, school will set home learning on our Showbie platform. If parents are unable to access this provision, please contact us in September and we will discuss alternative arrangements.
If your child is accessed to isolate, then school will provide them with a blended learning, remote education offer – ensuring that they are following the same curriculum that is being taught in school. For more information on our remote learning offer click here.
View our most recent risk assessment here.