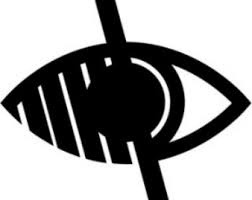 Ethos, Aims & Values
Our Ethos Statement
Recognising its historic foundation, the school will preserve and develop the religious character in accordance with the principles of the Church at Parish and Diocesan level.
The Academy aims to serve its community by providing education of the highest quality within the context of the Christian belief and practice. It encourages an understanding of the meaning and significance of faith and promotes Christian values through the experience it offers all its pupils.

Mission Statement
"We will create a safe, stimulating and happy learning environment within which all members of our school family realise their potential, aspiring to excellence in all aspects of life, in the light of the Christian faith."
Academy Aims
We aim to promote Christian values within the Academy as exemplified by the life and teaching of Jesus Christ, so that everyone develops confidence in their own ability, with healthy self esteem, working collaboratively, showing tolerance, commitment, responsibility, respect and care for everyone.
We aim to stimulate in each child a sense of curiosity and excitement about the world and to encourage him/her to search for truth, meaning and purpose in life: to provide an opportunity to search for a faith by which to live.
We aim to encourage each member of the Academy community to develop their full potential by promoting the highest standards of achievement in all areas, to enable pupils to grow and achieve fullness of life through discovering and developing their talents.
We aim to provide a broad and balanced curriculum which will develop lively enquiring minds to prepare each child to meet the challenges of the future with confidence.
We aim to provide a welcoming, stimulating learning environment in which the contributions of all members of the Academy community are valued and celebrated.
We aim to develop strong links and positive relationships with governors, parents, the Church, local industry and the local communities.
Our values are developed through the curriculum and made real in our daily lives