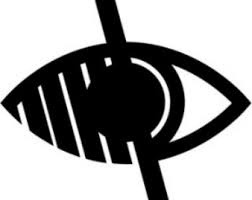 Remote Learning
Remote learning at Benedict Biscop C.E Academy will be accessed via Showbie and MS TEAMS.

All children should have their Showbie and MS TEAMS login details recorded in their home learning diary.
Please see below for our Showbie & MS TEAMS Guide.
Click VIEW to see more
It is expected that this login remains confidential to the family and not shared with other pupils or families. We expect pupils to keep their device secure by logging out if they are away from the device/the device is not in use. Pupils should use their own accounts, not their siblings' accounts to access home learning. We ask adults to support pupils who require support logging in and accessing 'live' remote lessons and school will provide support to any families who require any additional support. We also ask parents/carers to ensure that appropriate filtering settings are in place on the device being used.
Pupils will be reminded by the class teacher, how to access the software required and the safe and appropriate ways to use it, including use of microphone, mute, camera, chat and hands up.

Pupils are expected to adhere to the following principles:

• Attend at the expected time if it is a live check-in or live teaching event. If they are unable to attend, parents must inform the school through the usual methods of non-attendance through the school office. The office will pass this information on to the adult delivering the session.
• Camera should be turned on where possible.
• Mute microphones when logging on and follow teaching adults' instructions on when to unmute.
• Pupils should follow our usual school rules whilst in the session, including expected behaviour and appropriate clothing.
• Pupils should be in a shared living space, e.g. living room, kitchen, within earshot of another adult so they can be supported when required.

Below are online links that will help parents and carers protect their child whilst they are online and can be shared with parents/carers.

• Childline – for support
• UK Safer Internet Centre – to report and remove harmful online content
• CEOP – for advice on making a report about online abuse Support for parents and carers to keep their children safe online includes:
• Internet matters – for support for parents and carers to keep their children safe online
• London Grid for Learning – for support for parents and carers to keep their children safe online
• Net-aware – for support for parents and carers from the NSPCC
• Parent info – for support for parents and carers to keep their children safe online
• Thinkuknow – for advice from the National Crime Agency to stay safe online
• UK Safer Internet Centre – advice for parents, carers and students
• National Safety Online – advice for parents and carers
• Saferinternet – advice on online safety