PE & Sport Premium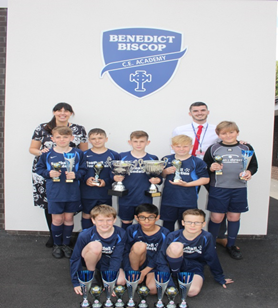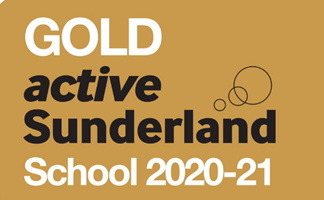 In Summer 2013, the Government announced that they will be providing funding for academic years 2013/14 and 2014/15. This was extended and is current to this academic year. The funding is to be used by schools to improve the quality and breadth of PE and sport provision in all schools, across the UK
To view our PE and Sport Premium spending for 2022/23 please click here.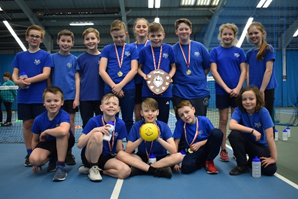 COMPETITION
Pupils at Benedict Biscop have access to a number of competitive and none competitive sporting events, at various ability levels. All pupils compete in regular inter-house team tournaments additional to school PE lesson time.
We hold regular inter-trust competitions and events with our partner schools within Northern Lights Learning Trust, giving pupils an opportunity to compete in a wide range of sports against pupils from other schools. In the past, we have had much success in other local tournaments including, football, swimming, dodgeball and tag rugby.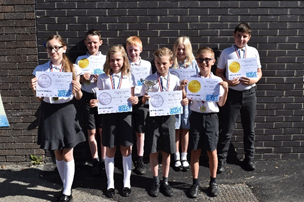 When reaching Year 5 and 6, pupils are given the opportunity to represent the school football team in the very competitive Sunderland Primary Schools Football league. As a result of these successful opportunities, a number of pupils have been selected to represent the City of Sunderland in their boys squad. Annually, children from Year 4 are given the opportunity to represent the school in the Sunderland Schools Swimming Gala. Benedict Biscop were awarded 1st place in the Summer of 2021 and 2nd place for the previous three consecutive years.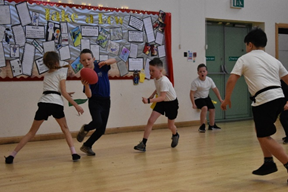 Awards
Each year, we take part in a number of awards and accreditations, with the aim of providing as much physical activity and sporting opportunities as possible for our pupils. We are proud Gold recognised holders of the Sunderland School Games and Active Sunderland awards.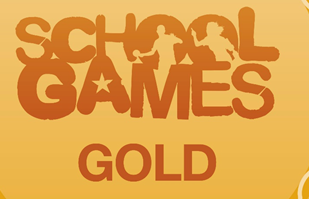 Mr Holt, our PE subject lead was also recently awarded an Innovation Award for his leadership of PE curriculum development by Sunderland Active awards.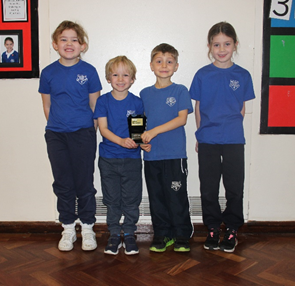 Clubs
Children have access to a wide range of after school sports clubs from starting in Key Stage 1. Our clubs follow a number of curriculum areas such as athletics, football, tennis, cricket and tag rugby. As well as a number of specialist clubs including Karate and skiing.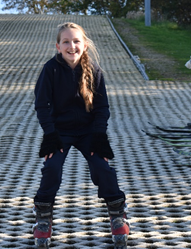 Many of our children show interest in a new sport or activity from attending our after-school sports clubs. We have many links with local clubs and organisations around the City of Sunderland, having had many of our past pupils go on to compete at regional and national level in some sports. Our PE subject leader, Mr Holt, is always on hand to advise of any local clubs available for progress further in any sport.