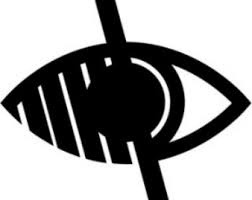 Safeguarding
Parents should be aware that the Academy will take any reasonable action to ensure the safety of its pupils. In cases where the Academy has reason to be concerned that a child may be subject to ill-treatment, neglect or other forms of abuse, staff have no alternative but to follow the Local Safeguarding Children's Board procedures and inform Children's Services of their concern. We aim to work closely with parents and external services to ensure our children have the best life chances.
Designated Safeguarding
Contacts
Designated Safeguarding
Leads
Sarah Armstrong – Headteacher
Gemma Clark – Deputy Headteacher
Rachael Hunt – Assistant Headteacher
Emma Whelam-Tate – Foundation Stage
Leader
Lorraine Norton – Assistant SENDCo
Designated Governor
Chair: Rev. Dave Tolhurst
On occasions parents may disagree about the care of their child and the school unwittingly is placed in a difficult situation in the middle. Parents need to be aware that in this circumstance the police will be called to school to resolve the matter, if parents cannot do so reasonably.
Operation Encompass – We are an Operation Encompass school, this means we work closely with the police for the protection of our children.
Safeguarding Staff
Everyone in school values the partnership between home/school as where relationships are positive the child benefits by developing securely and confidently.
However, parents should be aware that if, on the very rare occasion, this relationship breaks down and parents become abusive or aggressive the school will take every step to protect its staff. Parents who cannot follow our safety policy, will no longer be welcome on our premises, until the situation has been resolved and procedures have been put in place.