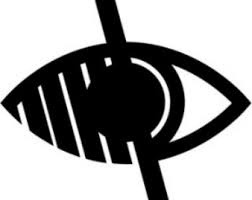 Pupil Premium
Pupil Premium funding is additional funding, given to publicly funded schools so schools can extend their support to disadvantaged pupils [ including pupils on Free School Meals at any point in the last 6 years, Service Family pupils, pupils in authority care or adopted] in order to help close the attainment gap between these children and their peers.
Research shows that pupils from deprived backgrounds underachieve compared to their non-deprived peers. The premium is provided to enable these pupils to be supported to reach their potential.
We have prioritised the use of the pupil premium funding to address the following issues:
To reduce the attainment gap between the FSM pupils and non FSM pupils.
To address the inequalities between children eligible for FSM and their peers. To ensure the children have "readiness to learn" and that any barriers from home are addressed.
At Benedict Biscop CE Academy we recognise the impact that pupil premium funding can have if spent in an effective way. Within our school we ensure that barriers to accessing activities, intervention in learning where required and social and emotional difficulties are overcome and support for our whole families is provided. Our pupils experience individual barriers relevant to their individual circumstances e.g. social and emotional barriers as a result of isolations during the Coronavirus pandemic.
At Benedict Biscop CE Academy we have used this additional funding in a variety of ways including:
Professional development for staff to improve the quality of teaching
Online tuition
Targeted academic support i.e. one-to-one or small group intervention
Purchase of appropriate learning applications to support personalised learning,
Subsidy of a wide range of curricular and extra-curricular activities
Attendance support
Behaviour, social and emotional support i.e. access to our Room to talk
We use this approach for a number of reasons, including the evidence we have found that it has a positive impact on our pupils and their learning. We also use a range of EEF Toolkit strategies and the research provided by the EEF, including effective use of Teaching Assistants and evidence for raising aspirations.
The impact has resulted in the gap has closed between our Pupil Premium children and our children not in receipt of pupil premium funding. 2019 Nationally validated KS2 data showed that pupils in receipt of Pupil Premium funding at Benedict Biscop CE Academy significantly outperformed National.
The school has used the money allocated to the school budget to raise individual pupil achievement through the following:
2019 / 2020 Pupil Premium strategy can be found here
2020 / 2021 Pupil Premium strategy can be found here.