Religious Education
At Benedict Biscop we want our children to learn that all things are possible. We want all children to have a strong understanding of the world around them and the people who live in it.
The principal aim of our R.E. curriculum is to enable pupils to hold balanced and informed conversations about religions and world views and to grow up with curiosity, tolerance and respect for all and to become courageous advocates for themselves and others. R.E. teaching is underpinned by our school vision of 'With God….all things are possible'.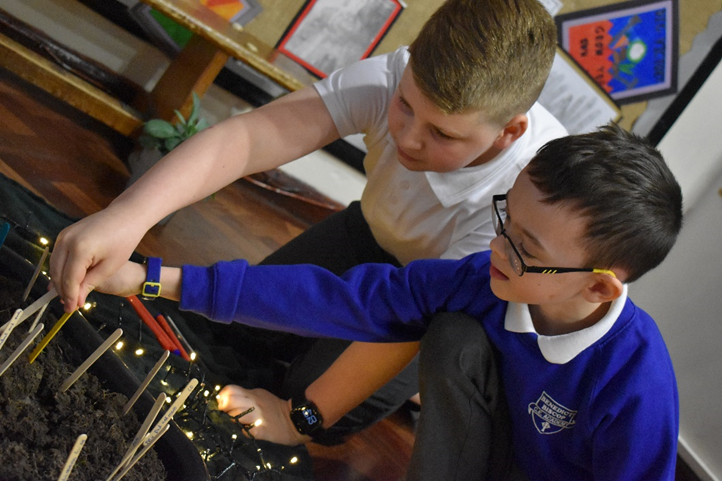 We aim to support and challenge pupils to reflect upon, develop and affirm their own beliefs, values and attitudes. We strive to inspire children, through music, liturgy, stories and reflection. Both our curriculum and Collective Worships provide opportunities for spiritual development and personal reflection for pupils and staff.
R.E. Curriculum
Religious Education (R.E.) is regarded as a Core subject at Benedict Biscop C.E. Academy, alongside English, Maths and Science.
Due to the diversity of the population within the Sunderland area, our curriculum has been designed to enhance the knowledge of the lived experience of people of other faiths and of people of no faith. We feel this will support our pupils to have an improved world view as well as help them make links between their own lives and the lives of others, preparing them well for secondary school.
Our RE curriculum incorporates units from the Durham and Newcastle Diocesan Syllabus, alongside units from the Understanding Christianity curriculum. Most year groups benefits from two half term units every term. Five of the principal religions in Britain are taught by the end of KS2: Christianity, Hinduism, Islam, Sikism and Judaism, with the greater emphasis and time allocation on Christianity, alongside non-religious world views.
Each Understanding Christianity unit incorporates the three elements:
-Making sense of the text – Developing skills of reading and interpretation; understanding how Christians interpret, handle and use Biblical texts; making sense of the meanings of texts for Christians
-Understanding the impact – Examining ways in which Christians respond to Biblical texts and teachings, and how they put their beliefs into action in diverse ways within the Christian community and in the world
-Making connections – Evaluating, reflecting on and connecting the texts and concepts studied, and discerning possible connections between these and pupils own lives and ways of understanding the world.
Each Understanding Christianity unit begins with a 'way in' and then offers teaching and learning ideas for each element. The teacher chooses how to weave together the elements, from making sense of the text, through looking at the impact on the world of Christianity, and helping to make connections with the world of the pupil, in order to achieve the outcomes.
This format has also been mirrored in our other units to provide a clear structure for teaching.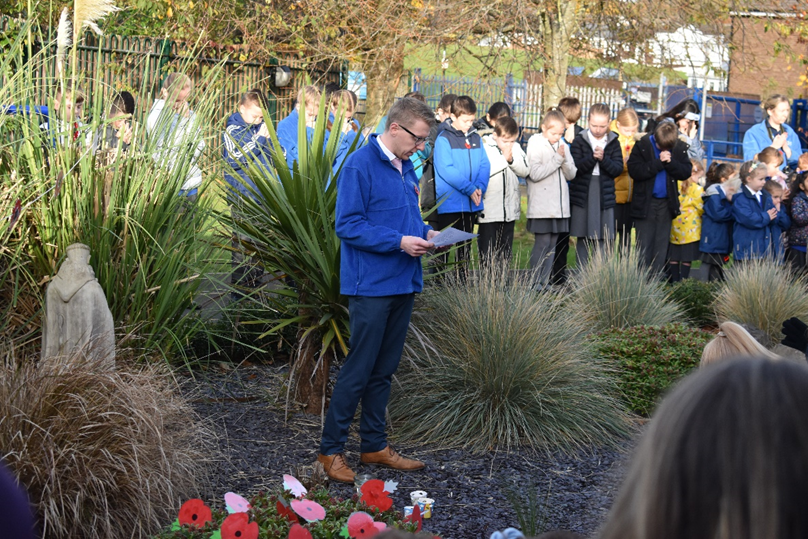 The Christian Aid 'Global Neighbours' programme is also woven in to each of our R.E. units. This aims to increase pupils' understanding of the root causes of poverty and injustice, as well as engage and empower pupils as agents of change in the transformation of our world and encourages them to be courageous advocates in an ever-changing world.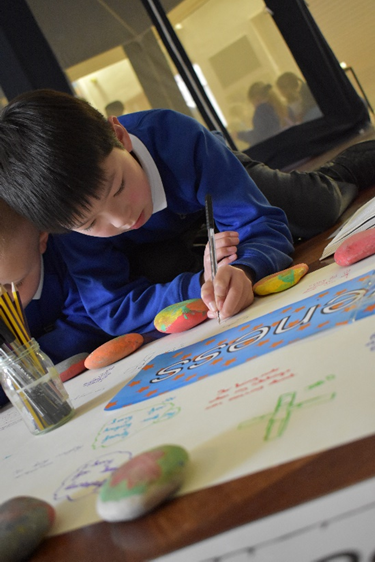 Within our unique curriculum, every year group also has a term long theme linked to global citizenship and the UN Convention on the Rights of the Child. These "What I believe" topics allow children to make links to the wider world around them and help them understand the rights and responsibilities of children and duty bearers around the world. They support fundamental British Values and help develop tolerance.
Our curriculum is fully inclusive and aspirational for all, including SEND.
Curriculum overview: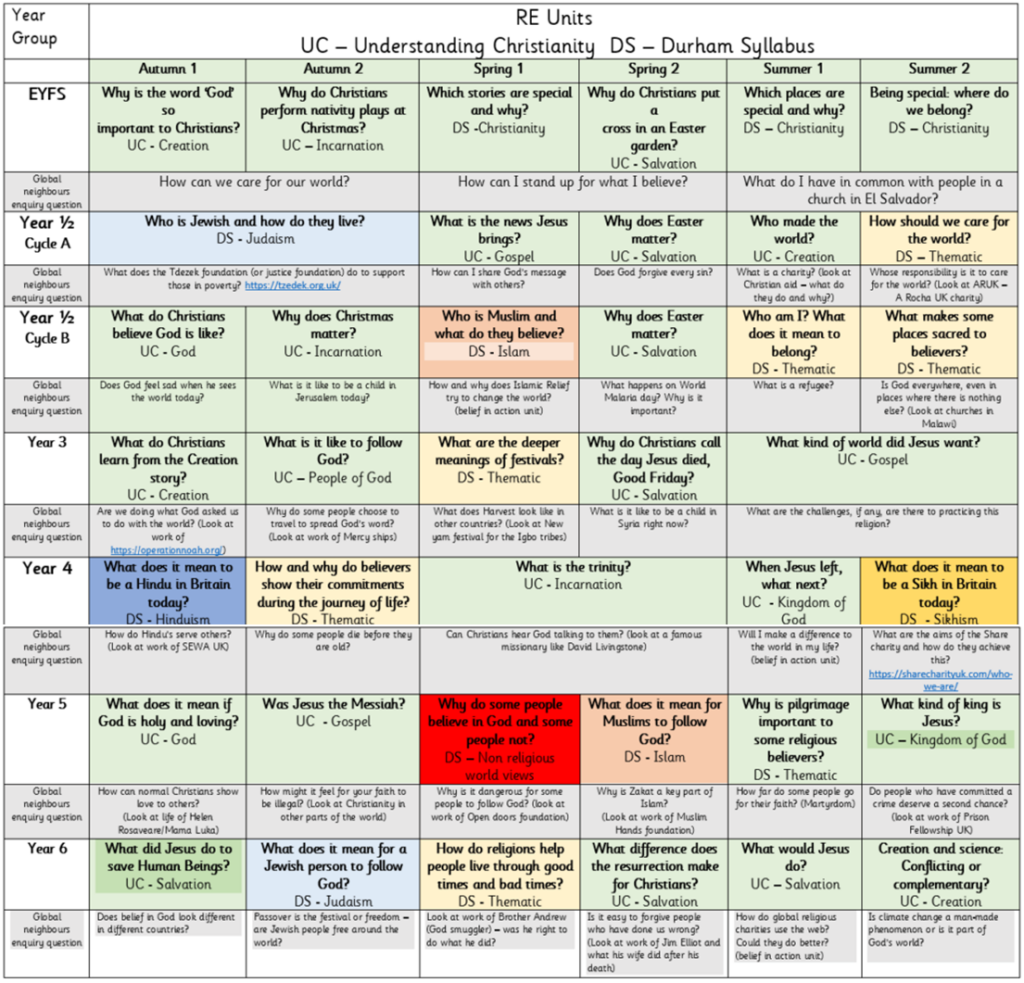 Teaching allocation
Weekly R.E. lessons are carefully planned and sequenced to ensure progression of skills. Children in KS1 and KS2 have a separate R.E book and floor book to record all their learning. Pupils will participate in activities which promote knowledge and understanding of religions and world views recognising their local, national and global context.
R.E. learning is further enriched through celebration of Christian festivals and nativities. In addition to this, further opportunities are provided through visits, such as Sunderland Mosque. Recommended visitors are used to explore faiths and world views in more depth.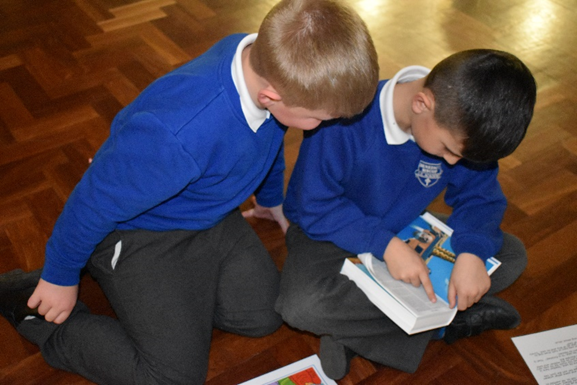 As part of our R.E. curriculum, each pupil will feel valued as an individual and their beliefs respected. In addition to this, children will develop respect for and sensitivity to others with different faiths and beliefs. This will enable all children to 'flourish together' within their communities and prepare them for our diverse world.
Interested in finding out more?
If you would like to find out more about our curriculum. Please contact the school office by emailing BBinfo@nllt.co.uk and we will ask a member of staff to get back in touch a.s.a.p.