Mathematics
All Things Are Possible
At Benedict Biscop we want our children to learn that With God…all things are possible. We believe that all children are mathematicians who will be successful in this subject, given the right curriculum, teaching and opportunities. We want our children to exude an enthusiasm and desire to enjoy opportunities to interact with a range of problems, to think logically and to work systematically and accurately.
Our Curriculum
In September 2023 we started a new mastery curriculum from Early Years to Year 6. Having worked closely with NCTEM to review our previous Maths curriculum, our school have developed an Early Years curriculum around the Mastering Number Programme. This is then built upon in Key Stage 1 where pupils continue the access Mastering Number through a daily maths meeting four sessions a week. Alongside this, in Year 1 our pupils start the Maths No Problem scheme which is developed to ensure all children demonstrate the five core competencies. These are:  
visualisation
generalisation
communication
number sense
metacognition
This is continued until the end of Year 6. Within Key Stage 2 pupils access a number fluency activity in addition to the Maths No Problem lesson three times a week [following a similar approach to Mastering Number].
In Early Years we believe that developing a strong grounding in number is essential so that all children develop the necessary building blocks to excel mathematically.
We support children to be able to count confidently, develop a deep understanding of the numbers to 10, the relationships between them and the patterns within those numbers. By providing frequent and varied opportunities to build and apply this understanding – such as using manipulatives, including small pebbles, fives and tens frames for organising counting – our children will develop a secure base of knowledge and vocabulary from which mastery of mathematics is built. NCETM Mastering Number is at the core of our Maths Curriculum in EYFS. This curriculum for number secures firm foundations in the development of good number sense for all children through to Year 2. The aim over time is that children will gain fluency in calculation and a confidence and flexibility with number, securing this at the end of KS1. Attention is given to key knowledge and understanding needed in early years classes, and progression through KS1 to support success in the future.
In addition, we believe it is important that the curriculum includes rich opportunities for children to develop their spatial reasoning skills across all areas of mathematics including shape, space and measures. Shape, space and measure has been carefully planned to ensure that children have a deep understanding of shape, ensuring that they are ready to take this knowledge on into KS1. The Learning Trajectories have been used to ensure small steps are planned for effectively.
It is important that children develop positive attitudes and interests in mathematics, look for patterns and relationships, spot connections, 'have a go', talk to adults and peers about what they notice and not be afraid to make mistakes. In Early Years, we want children to develop a real love of Mathematics and ensure that exciting opportunities are provided daily, and that Maths is encouraged within the children's interests and independent play.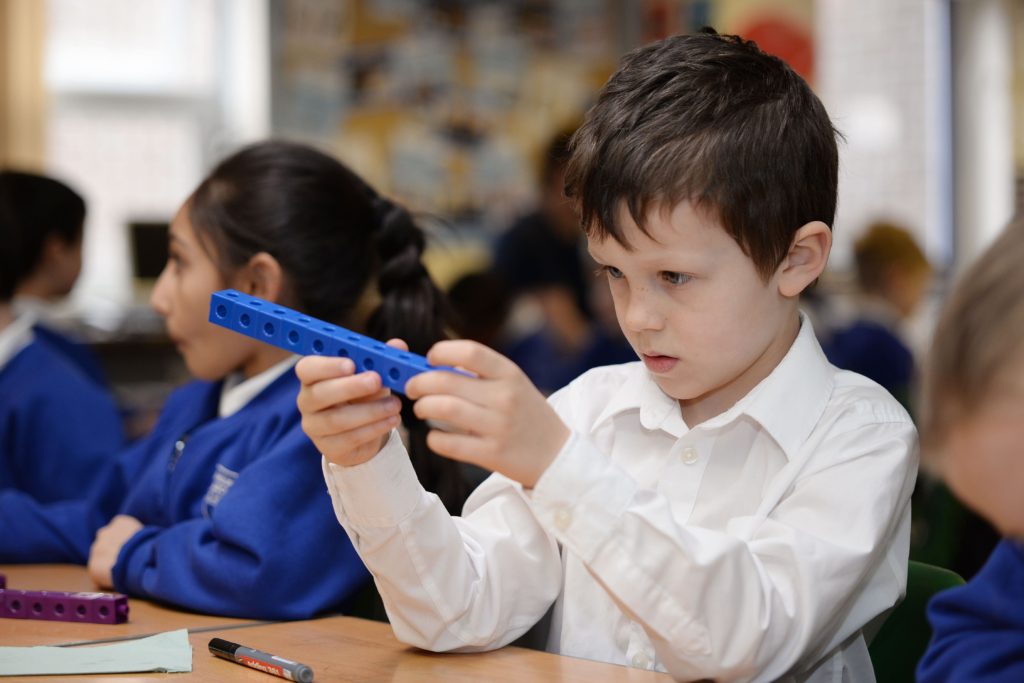 We expect all children to show their understanding at every stage of their maths learning in a range of different ways – helping to develop a mastery understanding. This is completed with concrete materials, through discussions, by drawing pictures and through solving mathematical problems, where they are able to apply their learning. This is known as the Concrete-Pictorial-Abstract (CPA). The CPA approach allows all children to develop their visualisation skills to a point where it will be automatic.
Our chosen approach to maths develops children's ability to make connections, spot links, notice patterns and reason to build a connected body of mathematical knowledge. Through mathematical talk, children will be able to articulate, discuss and explain their thinking their thinking. Fluency and number sense are closely related, and children will develop this for them to be able to use the known to work out the unknown — an important component of relational understanding.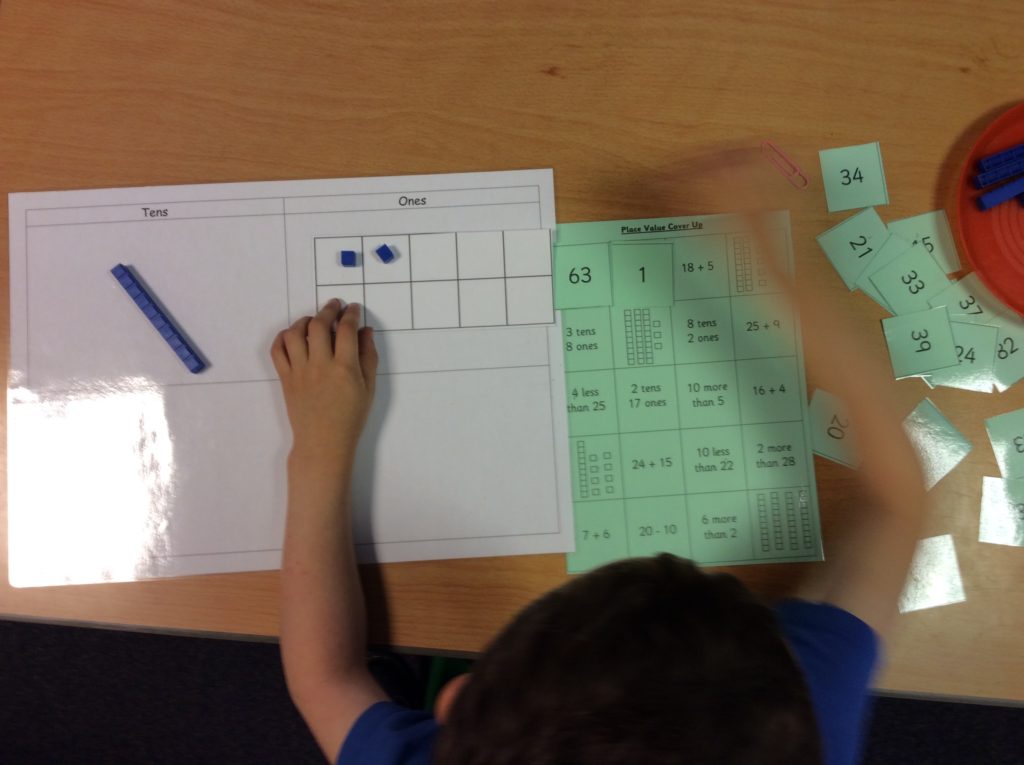 Finally, our school aim to develop metacognition throughout all areas of the curriculum, as it allows children to think about their thinking. In terms of mathematics, it allows children to be aware there can be multiple methods of working out a problem and can choose which method they wish to use. They deepen their understanding by observing how their peers solve problems and incorporating these methods into their own toolkit.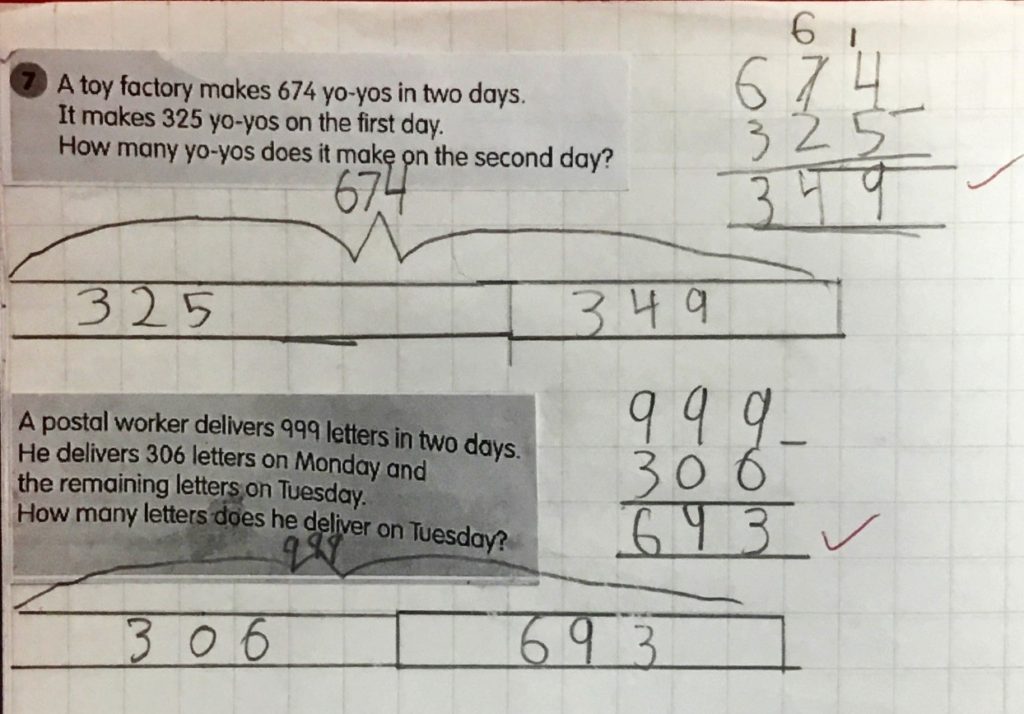 Our role, as teachers of mathematics, is to ensure that our lesson design provides opportunities for all the core competencies to be developed. As a school we are passionate about continually developing Maths teaching and learning around subject knowledge and a mastery approach. This empowers teachers to be the best mathematics educators with a sound pedagogical approach. 
These aims are delivered through a coherent journey of small steps through a spiral curriculum leading to a deep understanding and mastery of the subject.  
Below, you will find an overview of coverage from EYFS to Year 6: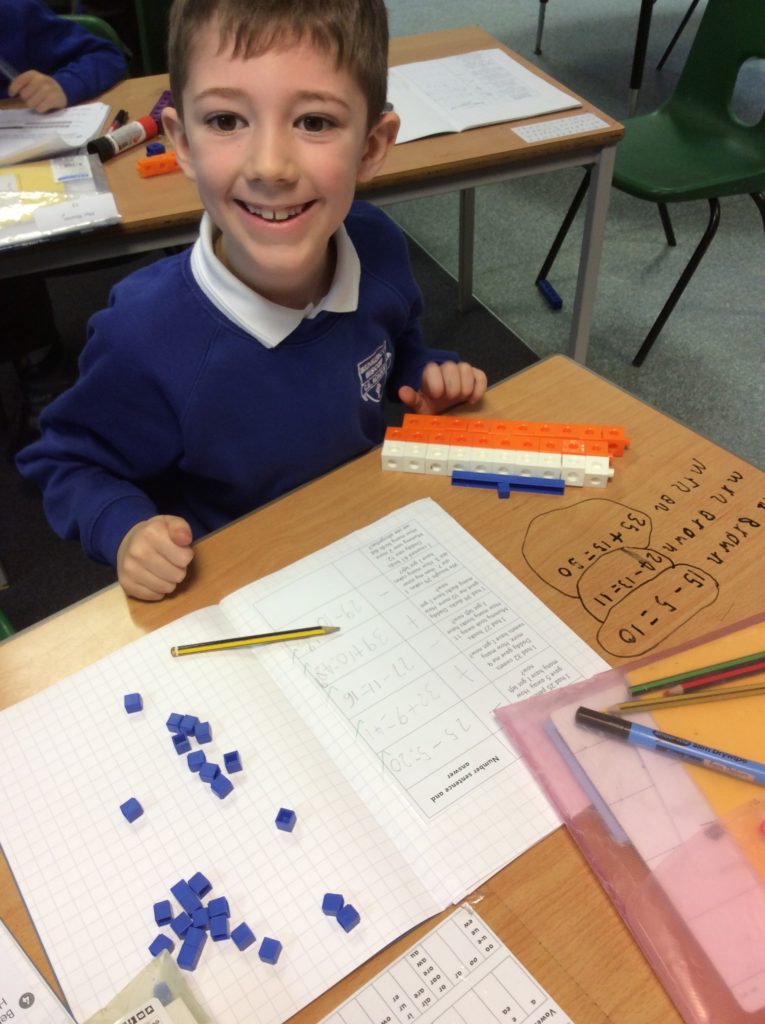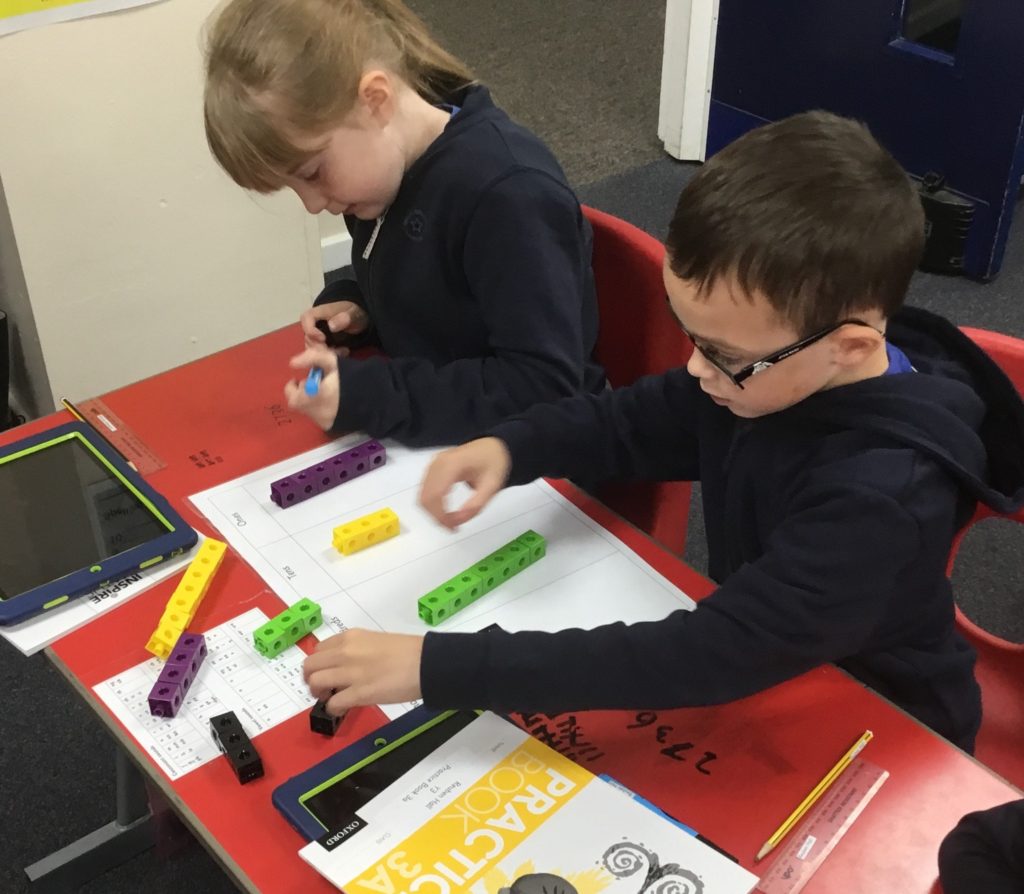 For more information please see the Mastering Number and Maths No Problem documents from the links below:
Reception Mastering Number – click here
Year 1 Mastering Number – click here
Year 2 Mastering Number – click here
Year 1 Maths No Problem – click here
Year 2 Maths No Problem – click here
Year 3 Maths No Problem – click here
Year 4 Maths No Problem – click here
Year 5 Maths No Problem – click here
Year 6 Maths No Problem – click here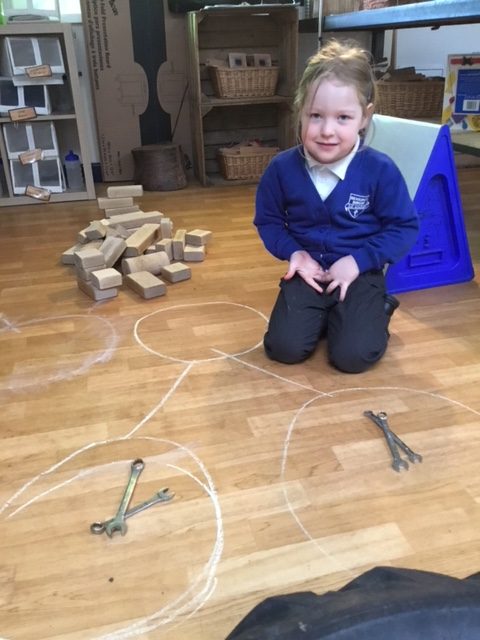 Numbots and TT Rockstars
At Benedict Biscop C.E. Academy, children will have access to the online programme Numbots. Numbots is a programme used to help pupils acquire and practice fundamental maths skills through a fun and enticing online game approach. 
When children are older and begin learning their multiplication and division facts, they will be given access to Numbots big brother programme TT Rockstars. Both programmes are ultilised by thousands of schools and households Nationally developing understanding, recall and fluency in key areas of maths. 
SEND Statement
Benedict Biscop promotes a curriculum that puts all pupils, regardless of their needs, at the heart of what we do. By building mutual respect, we accept others for their differences believing that everyone is special and everyone has something to offer. Our inclusive and enriching curriculum, written for all children, provides pupils with meaningful and aspirational experiences as well as promoting personal growth for life-long learning. When the curriculum needs adapting, to suit the needs of individual children, appropriate modifications are made by the class teacher with support of the SENDCo and the Curriculum Subject Lead.
Our mastery maths C-P-A approach ensures that all learners are able to engage in learning no matter what their prior attainment levels. Our overall aim in our mastery approach is to ensure that each learner is confident with a concept, before moving on to the next [we recognise that some learners may require a personalised apporach, including specific learning outcomes and provision to develop foundational skills]. 
At Benedict Biscop C.E. Academy, our lessons are not quite.  We believe that the best maths learning happens when learners can talk through their ideas with a teacher or a partner.  We actively encourage discussion and to support discussion, pupils are provided with scaffolding frames such as sentence stems. 
Through journalling pupils are provided with the opportunity to explain their thinking.  We work hard in school to create a culture where mistakes are embraced and viewed as part of the learning process.  Pupils are able to refer back to their learning journals to help their recall prior learning and the misconceptions they have addressed. 
Reading Spine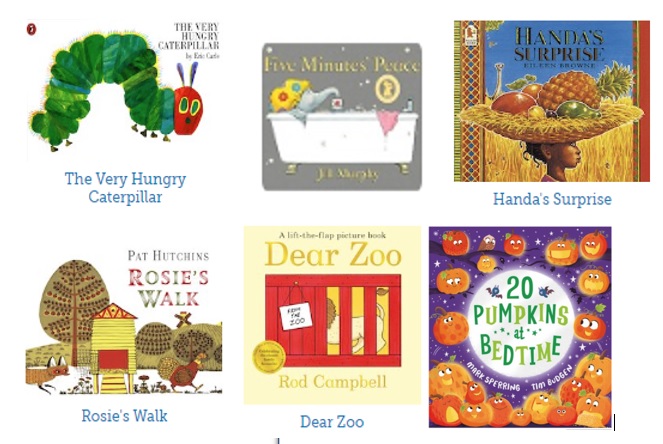 Home support
Please click here to access the parental videos provided by Maths No Problem.
Additional maths resources and games can be accessed using the links below:
Top Marks- Maths learning games 
Interested in finding out more?
If you would like to find out more about our curriculum. Please contact the school office by emailing BBinfo@nllt.co.uk and we will ask a member of staff to get back in touch a.s.a.p.